Jun 20 2016 3:19PM GMT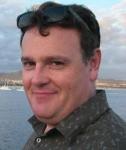 Profile: Clinton Jones
Tags: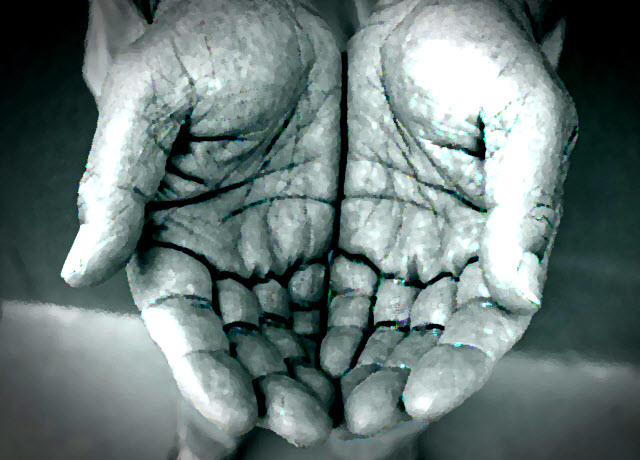 Accountants don't get nearly enough love from the business
The only time anyone reaches out to them is generally with open hands asking for something or to challenge them on a position that they take with respect to allocations, budgets, expenditure and other artifacts associated with the accounting function.
Few accountants and finance executives would argue with the position that they are performing as not much more than scorekeepers of how the business is doing.
It's a tough position to be in. On the one hand they have to keep track of all the business activity and ensure all the money is flowing in the right directions and being properly accounted for and on the other hand, they have to contain your own operational costs in the face of growing transactional volumes.
What most accountants and finance executives working with SAP want to really be doing is spending more time on analysis and reporting but with a long distance view. A view that has them sitting at the table with operational and sales people predicting how the business can grow and how resources can be used more effectively.
The game
The duality of the role particularly when working with monolithic ERP systems like SAP is that if the ERP project short-changed the deployment by leaving out important integration, then you're spending an awful lot of time on laborious low-value work and worse, rework.
RPA or Robotic Process Automation has received a lot of press lately, in fact since a big Deloitte conference a year or so back, RPA has come up as a topic almost at least monthly. RPA in and of itself is nothing particularly inspiring but the imaginative ways in which it can be deployed may have particular appeal to the finance function given the somewhat consistent nature of finance transactions.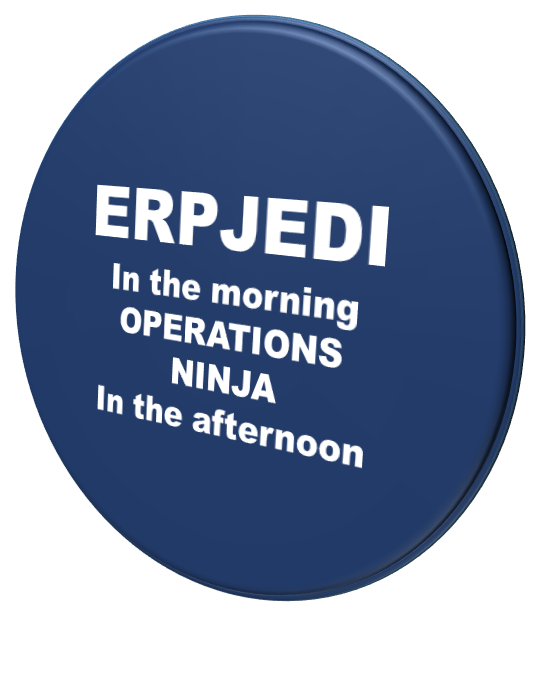 In my conversations with accounting and finance professionals there appears to be a genuine acknowledgement that a shift to RPA may well free up valuable resources with analysis skills to spend more valuable time deconstructing business transactions and working out whether they were allocated correctly, whether they are duplicates or need some sort of special handling.
Given the consistent way in which robots can be used together with integration solutions businesses benefit from not only better data quality but also improved and accelerated audit and oversight procedures.
The SAP finance game, for accountants and finance professionals, now holds the potential switch from scorekeeper to trusted advisor and business process mentor.
RPA holds no 'intelligence' in its most basic form. What it does hold is a repository of business rules. Rules that can be evolved as the data management and processing functions become more sophisticated and challenging.
Late in 2015, the World Economic Forum's Global Agenda Council on the Future of Software and Society published a report in which they set out to help people prepare for changes enabled by software. Entitled Deep Shift – Technology Tipping Points and Societal Impact the report pointed out six megatrends:
How people work with the internet
Computing, communications and storage everywhere
The Internet of Things
Artificial Intelligence and big data
The sharing economy and distributed trust
The digitization of matter
The prediction is that storage for all is rapidly becoming commonplace and will reach a tipping point as soon as 2018 however robotic services will reach their tipping point in 2021. The predictions were based on survey responses.  Commonplace storage will be  90% of people having unlimited and free (advertising-supported) storage.
RPA doesn't neatly align with the AI classification and the report calls out three shifts
Shift 13: Artificial Intelligence and Decision-Making
Shift 14: AI and White-Collar Jobs
Shift 15: Robotics and Services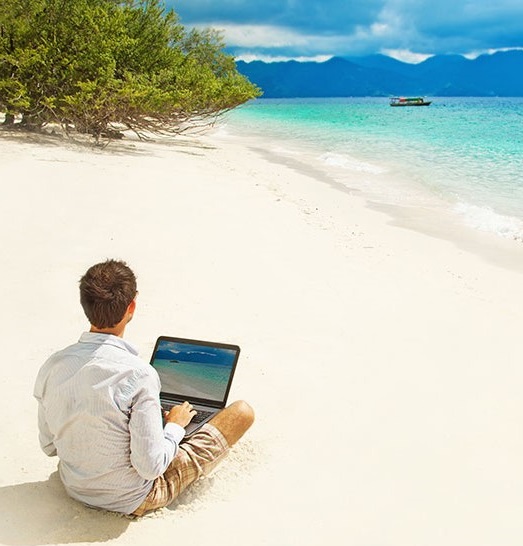 My view is that RPA is here today – alive and well! It has been around for at least ten years already, perhaps longer in some areas. Yes, it is scripted, yes it is basic and simple. The next generation is hanging all the bits together relatively seamlessly and with a high degree of reliability.
People will then only have to pick up the messy bits and triage them. It's conceivable that with the right degree of automation you could redirect as much as a third of your back office manpower to higher value tasks!
I'm visualizing it now, accountants on the beach sipping pina colada while the business whirrs away with an army of robots doing all the bookkeeping and reconciliations.
What do you think? Is this sublimity ever likely to materialize for the accounting world? The game perhaps is just beginning…