Dec 6 2013 10:21AM GMT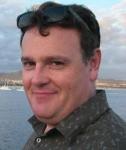 Profile: Clinton Jones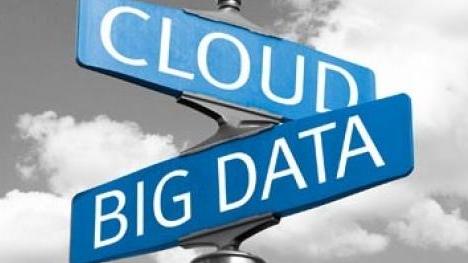 A few events this week triggered some thoughts about where HANA and in-memory computing should be considered in the context of your overall SAP ERP landscape.
As many will know, SAP is officially positioning itself as a premier cloud provider and this is achieved in a number of ways both through the cloud based product offerings that include Ariba, SAP Business By Design (BYD) , HANA in the cloud, SuccessFactors and other products in the SAP cloud portfolio.
SAP AG's CEO, Jim Hagemann Snabe, spoke at Credit Suisse's 2013 Annual Technology Conference this week and claimed that the cloud makes SAP more agile and able to compete with small companies and startups. This is not to say that SAP turns its back on on premise enterprise customers, they will always exist. Rather that SAP sees the cloud as offering 100% recurring revenue as opposed to what they refer to as the "traditional business model" which yields only 22% recurring revenue. For SAP  'the Cloud' is therefore a big roll of the dice but also, where SAP sees the biggest opportunities.
Surprisingly, at Winshuttle we see new installations of SAP continue to pop up on the radar. This is surprising, because best of breed software vendors try constantly to convince the market that ERP is dead, so those claims continue to be undermined by business decisions. Perhaps more surprising is the fact that these new adopters of ERP run the full gamut of sizes of organizations and industries.
For these new adopters of SAP it makes sense to go straight to HANA as the platform and possibly even ERP on the cloud. HANA as the underlying database makes sense principally because SAP and SAP BASIS administrators have always hated Oracle, SQLServer and other database administrators playing around with the underlying database at the RDBMS level. The preferred way to administer the database has always been through the BASIS layer.
With SAP having engineered and essentially 'owning' the database component, everything now falls to BASIS administration and Operating System administrators with the DBA being essentially being made redundant. So if you're implementing SAP for the first time, HANA is likely to be your first choice for database platform. A difficult position to dispute when big guns like Gartner even position SAP as a Market Leader in Operational Database Management Systems.
Perhaps more significant is also the fact that HANA itself doesn't require SAP's ERP to be present, to be useful. Many of SAP's stories old and new, for HANA revolve around applicability even in the absence of ERP – particularly data coming from things like SCADA systems and potentially  the 'internet of things' apart from traditional business transactional data commonly found in ERP.
SAP is making big noise about big data and the pertinence of HANA and the SAP analytics tools that can be connected to HANA. So much so, that there is a great deal of thought leadership being driven out of SAP by folks like David Ginsberg – SAP's Chief Data Scientist and Shekhar Iyer, Global VP of Business Intelligence and Predictive Analytics – who not only promote HANA but also SAP analytics services and the emergent role of the Data Scientist.  One of the biggest areas of special interest in this space is predictive analytics.
While the legacy on premise customers contemplate where HANA fits into their technology mix, I'd encourage them to give serious consideration to the fact that HANA is accessible in several different ways both as SaaS and on premise as an appliance and theoretically on generic hardware. As Eby-Brown so eloquently described in their 'Journey with HANA' webinar this week, they got to demonstrate that certain ERP processes could be executed faster on HANA but more importantly, that they could execute some functions that previously had been impossible due to the nature of their data. SAP even offers an Amazon cloud instance that can be 'played with' to test.
So, for those still skeptical about the relevance, consider loading data from well, pretty much any system that has large tracts of data and from that, determine whether HANA isn't perhaps a better performing alternative to your existing BI/BW or DataMart environment. It is hard to argue against the potential when market leaders like SAS have officially bought into HANA as being a credible alternative platform for the data repository.
If my crystal ball skills are any good, 2014 will see more migrations and implementations of HANA and furthermore more evaluation of HANA for the predictive analytics modeling aspect of business intelligence particularly as a Database as a Service (DBaaS) thereby minimizing business' need to stand up new on premise infrastructure to support fast large scale analytics.  The fundamental question is going to be whether it is practically possible to populate these cloud based databases with the piles of data that business to date, have hosted in-house.