Apr 11 2013 10:58AM GMT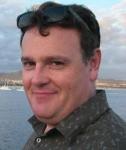 Profile: Clinton Jones
I am notoriously bad at crystal ball gazing on matters in general but in the world of IT I think I have been around for long enough to have the ability to tell the difference between a rat and a cat and in this instance I call rat!
The rat in question is the whole question of Microsoft's Office365 being successful and achieving the pervasive use and 'buy in' that major corporate customers would consider viable for their long term IT sustainment needs.
There are plenty of partners and vendors out there promoting cloud based technologies and Microsoft is a little later to the game than the likes of Google but in the grand scheme of things will the biggest of corporations make the leap.
From my perspective a lot of the view of Office365 is that it is nothing much more than a file sharing environment for word documents, powerpoint presentations and excel spreadsheets.  Many organizations attempt to point to wide adoption through sensational headlines like "Fast Growing Wholesale Sales Agency Turns To Office  365" for their expansion plans but when you dig a little deeper and look at the characteristics of the case study customer, you determine that the customer is a small or medium business.  convergencealimentaire.info  published an infographic back in 2012 and identified that ten brands principally own the world of consumer goods ie they are manufacturers, buyers, distributors and sellers of much of the world's stuff that it consumes.
Can one reasonably expect these companies to move their corporate information in bulk to a hosted provider like Microsoft or Google. I think not. Many of these companies run the leading ERP's, sometimes many versions of them. In the idealistic world of cloud software solution providers all of these solutions are envisioned as being run across the interwebs.
Office365 itself has seen a very chequered history  from the early days of Hotmail, through passport, Live etc etc The latest incarnation, building on the successes seemingly, of XBOX and the apparent success of Google on the cloud has undoubtedly seen significant investment, certainly in the days when I worked with Microsoft, the investment in datacenters alone was considerable and in the interceding years no doubt more revenue has flowed to shoring up this infrastructure. Is this ultimately all enough?
For cloud solutions, or any solution for that matter to be significantly of interest four fundamental factors need to be in play:
Cheap
Appropriate
Reliable
Easy to use
Cheap is relative of course, my Google storage  just came up for renewal for 2013 and didn't auto renew because my credit card attached to my Google Wallet was out of date, I am debating whether I need to renew at all, I subscribed almost on a whim but do I really need this thing, I don't have a chrome book and I don't use an android phone, I spend my life in MS Outlook, Word, Excel and Powerpoint, on reflection I am not even sure why I signed up for Google Cloud.  I am sure I am not alone.  For my employer or customer to invest in Google Cloud would cost considerably more and the decision would not be taken lightly. MS Office Home Premium subscriptions strike me as expensive at $99.99 a year. I would pay $20 a year for MS Office but  PCMAG http://www.pcmag.com/article2/0,2817,2414803,00.asp  for example predicts it will fail and I am inclined to agree. The last time I bought a full suite of MS Office was 5  years ago and I consider it an investment well made it lasted me until December when Windows8 decided to delete it from my machine as part of the upgrade from Windows7 – major #fail there Microsoft. If Microsoft can't get the consumer pricing right what is the likelihood of getting it right for corporations.
Appropriate is of course all about relevance. While the look and feel of Office365 professional looks not much different from any of the other new Metro themed applications, does it address the functional needs that my business requires. Unlike products from companies like Adobe.  Apple and Microsoft products don't transform over time,  they tend to stagnate until the next major version and as a result lag behind in features and functionality that seem more contemporary. Adobe releases frequent incremental changes to the whole functionality and experience – for some this spells instability, for others this speaks to relevance and appropriateness. Cloud solutions are able to be released with new functionality centrally but the question that has to be asked, is that functionality enough to address the needs of the average corporate user. I try to send folks URLs to n networked documents internally rather than attaching them to emails but sometimes sending a document is a more effective way to get stuff where it needs to go – again, I may not be perfectly representative of the average user but in conversations, I have learned, that shared and sending documents is the norm rather than the exception.  How easy even with cloud applications, is it to share documents in such a way without compromising on access controls and overall document integrity and security.
Reliability seems to be potentially the biggest bugaboo that will make or break cloud solutions as being appropriate to the corporate customer in particular. Anyone who has worked the support gristmill will tell you that quality of service is a challenge even with internal solutions, move them out into a world managed by a third party and all of a sudden your business users no longer have the proverbial employee throat to choke. SO many factors can influence quality of service that it seems highly unlikely that businesses will adopt cloud technologies like office365 wholesale unless they can afford a compromise in system availability and performance.
Ease of Use, this is probably the one area where software producers like Microsoft have tremendous opportunities to understand better, their existing and future products. What features and options do users really use. It is possible to instrument existing desktop applications but anxiety around performance, privacy and other factors all influence whether this actually happens. This is extended further by the question of who scrutinizes these statistics and when a decision is made to change or axe a feature what levels of consensus are required from existing customers before this will actually happen.
Ease of use may be the one thing that Office365 will be wonderfully successful at, but it is likely to fail on the reliability and appropriateness front. For mainstream corporate users all four factors will come into play. My prediction is that Office365 will languish for several years and eventually move to commodity status like email but for ordinary consumers not those with rich coffers and deep pockets.