Oct 4 2013 2:14PM GMT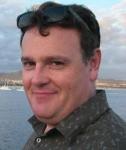 Profile: Clinton Jones
I just returned from a visit to the Deloitte Shared Services Conference in Budapest, courtesy of Winshuttle a Deloitte's Technology Fast 500 company.
Apart from the large presence of Deloitte consultants and partners, there were of course many companies represented and many of them spoke about the ways in which their individual businesses were transforming their business operations through the use of Shared Services models, Business Process Outsourcing or the implementation of the concept of Global Business Services.
I had a chance to have a number of conversations with company representatives and consultants alike but I also had the chance to talk to a couple of vendors and representatives of development agencies and discovered some interesting facts that I thought I would share.
The top of my mind was the revelation from MIDAS that the greater Manchester area is home to more than 7 million people within in an hour's commute and over 30 shared service centres are located in the area, among them Aegis, Sodexo, RBS, BUPA and Worldpay.
SAP customers located in the area include Northern Rail, Smith & Nephew, Kellogg Company , HJ Heinz, AstraZeneca, Premier Foods, Japan Tobacco and of course Sodexo as well as a number of consulting groups.
Another important conversation that I had was with a couple of the vendors supporting SAP Finance groups focused on the Record-To-Report process with a particular concern with accelerating the period close, improving it and accelerating it.  Verifying the accuracy of the financial close process and ensuring the integrity of financial statements are two important corporate challenges and they are best addressed with automation as an aid.
I have long been an advocate of trying to encourage organizations to automate as much of the finance process as possible. Of course in mature organizations that are heavily regulated or have a great deal of external accountability there is often a considerable amount of automation either with tight integration via configuration of the SAP modules or through the building of interfaces between various systems.
In the SAP ecosystem several key players provide keenly positioned solutions to business to more effectively close the manual entry gap and among these are Runbook, Chesapeake, Trintech and Blackline all of whom were at the conference. Comparisons between the three of them can be challenging, each brings different strengths that may be important to different organizations with different levels of finance automation maturity.
Trintech for example offers an integrated solution beginning at the reconciliations, continuing through the close, risk management, compliance, and financial reporting with flexibility for current practices, including configurable templates, workflow, and task management. There is some degree of  standard and ad hoc reporting capability also. In the financial governance software market, the competitive landscape varies by product line. There is no competitor that Trintech compete with across all product lines although primarily they compete with Chesapeake Systems, BlackLine Systems for Reconciliations, Paisley Consulting and Open Pages in the Sarbanes-Oxley compliance market and MedAssets in the healthcare market.
Blackline is a well established SAP Partner and runs with the tagline 'No More Bullsheet'  it positions itself with the basic premise that you shouldn't be using spreadsheets as part of your reconciliation and close process. Their subscription based offering provides workflow, reconciliation review and approval, task lists used for both close and preparation and delivery of schedules to stakeholders like auditors who can download the analyses directly through their own account on the system, as well as other functions.
Runbook provides workflow to try and minimize the dependence on spreadsheets, emails and phone calls, arguing that the use of mixed tools to close the period make your financial close more frustrating and more expensive than it actually should be. Leading with SMARTClose for reconciliation it is described as flexible, intuitive and powerful in that it allows businesses to take their existing process and apply best practices and reusable templates to transform their close process.
Chesapeake System Solutions  offers T-Recs for easing the  financial close process by way of  a rule-driven solution, similar in some respects to the other offerings.T-Recs claims to be able to reconcile any account based on customer-identified definitions of data characteristics, business processes, and data display templates.
Not all have strengths in all geographies and accordingly have different market stories. Pretty much all of them have a smattering of customers in the FTSE 1000 and NYSE 1000, however unlike vendors in the OCR and scanning solutions space, the principal positioning of these companies is try to cut down on umnanaged objects in the reconciliation process.
There have been many cries over the years to get business to move away from Excel and yet it remains the dominant product of choice for the majority of bookkeepers and accountants. Despite its many weaknesses, it remains the most flexible choice especially for businesses that are not shy abouit spending yet more on their SAP environment or cannot justify expenditure on additional products with very specific functionality. So Excel often becomes the default 'only choice'.
The issue revolves largely around unmanaged spreadsheets and building and using good spreadsheet designs. Proper consideration given to a well design spreadsheet with good, robust integration with the backend ERP system and a governance wrapper can effectively achieve the same objectives.
As one Finance expert on Linkedin wrote, Accountants are like rock candy : "The bottom line is that if you cut an accountant in half, they have EXCEL written through the middle. That has remained a constant for years, and is unlikely to change, so maybe the focus should be on how tho build great spreadsheets, rather than killing Excel…"
So my thoughts return again to my sponsors at the event and the fact that for more than ten years now, Winshuttlehas been advocating Excel as the environment that much of businesses continue to rely on.
It is something that is unlikely to go away any time soon, and something, that even with the implementation of one or more of the technology solutions described above, will continue to be in active use.  Leveraging robust ECM solutions like SharePoint together with SAP give you the best of both worlds. The tight integration of Excel and SharePoint give you heaps of additional meta data that enable you to leverage the sourcing documents natively. Something that you often lose when using an island system like a pure reconciliation solution. Yes, the latter may be best of breed or best in class, but does it actually offer you flexibility to address what  you consider to be uniquely differentiating aspects of your business? Don't automatically assume that Excel is bad, bad, bad, it has its place and you can make it more robust and dependable.
The trick, as with anything, is getting the balance right, between appropriate and proper use of tools to automate and smooth operational processes.