---
February 11, 2015 2:52 PM
Uncategorized
At its recent press event in Monaco, Samsung outlined its latest plans to expand its foothold in the enterprise printing market. As a company, Samsung is...
January 29, 2015 11:37 AM
Uncategorized
Historically, the development team has had a bit of a two-edged sword when it comes to their development environment. It has tended to be separate to the production environment, so they can do whatever they want without any risk to operational systems. The network...
---
January 19, 2015 1:56 PM
Uncategorized
Despite the transition to a digitisation of paper workflows, many organisations are struggling to integrate paper and digital information. A recent...
---
January 8, 2015 11:02 AM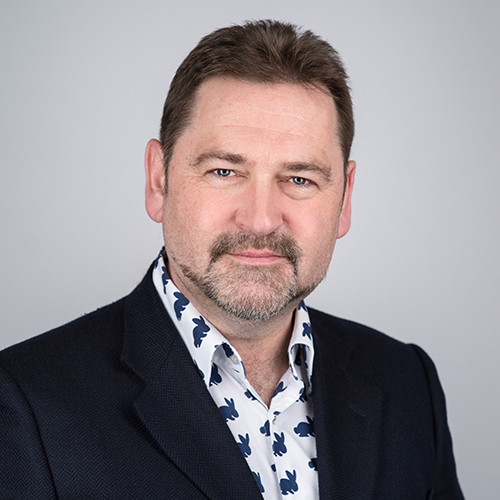 Profile: Rob Bamforth
Uncategorized
What is it with video conferencing?
---
October 20, 2014 10:07 AM
Uncategorized
Branches are where the rubber still hits the road for many organisations; where retailers still do most of their selling, where much banking is still carried out and where health care is often dispensed. However, for IT managers,...
---
October 9, 2014 10:07 AM
Uncategorized
SAP's recent $8.3b deal to acquire on-line travel and
---
October 6, 2014 2:11 PM
Uncategorized
Ricoh recently held its first industry analyst summit in Tokyo. The event focused on communicating Ricoh's focus on its services-led business transformation...
---
July 10, 2014 9:15 AM
Uncategorized
Quocirca's research reveals that almost half of enterprises plan to expand their use of managed print services (MPS). MPS has emerged as a proven approach to reducing...
---
June 19, 2014 8:38 AM
Uncategorized
Back in May it was reported that Morgan Stanley had been appointed to explore options for the sale of hosted? services provider Rackspace. Business Week, May 16th reported the story with the headline
---
June 11, 2014 10:28 AM
Uncategorized
For a relatively new market, there is a lot happening in the world of big data. If we were to take a "Top 20" look at the technologies, it would probably read something along the lines of this week's biggest climber being Hadoop; biggest loser being relational databases...
---