---
August 30, 2016 10:46 AM
cloud
,
Collaboration
,
Mobile
,
social media
,
Unified Communications
Communications technologies are definitely improving markedly and offer many new and exciting ways for people to connect and share. Rarely a day goes by without a new announcement of some innovation or improvement, often wrapped up in marketing terms about 'improving collaboration'. But...
July 14, 2016 9:55 AM
Facilities management
,
iot
,
MITIE
,
samsung
,
Wearable devices
There is a degree of hype surrounding the internet of things (IoT) with many wild ideas reminiscent of ideas for internet businesses during the dot com boom. Despite this, the combination of exuberant innovation and pragmatism is already paying off with some practical and tangible business...
---
November 3, 2015 8:33 AM
A2P
,
Google
,
icq
,
Internet
,
IOS
,
IP address
,
Skype
,
Viber
,
WIndows Phone
Now that so many people have smartphones, mobile network data plans have become more generous and instant messaging has sprouted everywhere from being embedded in social networks to tools like
---
---
---
September 23, 2015 10:13 AM
4G
,
Chennai
,
China
,
iPhone
,
smartphone
,
T-Mobile
At a casual glance the mobile world of hardware and apps appears fast moving and packed with innovation, but often much of what occurs is improvement and refinement. The old IT hardware vendor mantra of "smaller, cheaper, faster,...
---
---
March 2, 2015 10:44 AM
Consumables
,
Envelope
,
Hewlett-Packard
,
IOS
,
ipad
,
iPhone
,
Printing
Mobile, cloud, the internet of things and other fast expanding technologies might be making dramatic changes in many organisations, but the much heralded '
---
August 13, 2014 4:10 PM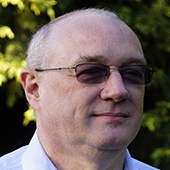 Profile: Clive Longbottom
ArcGIS
,
Australia
,
ESRI
,
GIS
,
MapInfo
,
United Kingdom
High rainfall over the last week has led to flooding. Last night, there was a large number of burglaries. An escape of toxic gases this morning has led to emergency services requesting everyone to evacuate their premises. There are billions of barrels of...
---
March 27, 2014 8:08 AM
Android
,
Apple
,
Google
,
Hardware
,
Ofcom
,
steve jobs
At one time things were pretty straightforward; entertainment centred on a TV, computing around a PC, communication around a phone. Now, convergence has blurred so many lines; it should be no surprise that everything looks like a...
---