---
March 6, 2018 3:54 PM
DevOps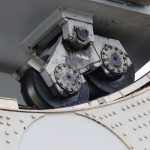 Despite the potential of 'digital transformation' and IT in general, many organisations find the reality...
August 31, 2015 6:36 PM
Automation
,
Data analysis
,
DevOps
,
Feedback
,
Finance
,
Technology
,
Test Automation
,
Unstructured data
I must be a fan of smart connected things - sitting here with 2 wrist wearable devices in a house equipped with thirteen wireless thermostats and an environmental (temp, humidity, co2) monitoring system. However, even with all this...
---
---
---
June 17, 2014 9:58 AM
Business
,
Cloud Computing
,
Configuration management
,
DevOps
,
Git
,
IBM
,
Programming
,
Serena
Serena Software is a software change and configuration management vendor, right? It has recently released its Dimensions CM 14 product, with additional functionality driving Serena more into the DevOps space, as well as making life easier for distributed development...
---