---
December 13, 2017 3:52 PM
This is the first in a series of articles exploring the challenges and opportunities facing the audio visual (AV) industry, which has its annual European flagship event, ISE2018, in February. This article looks at how open systems are starting to transform AV infrastructure.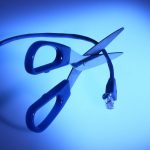 The relentless march of open systems
Open systems and interoperability are vital to deliver communications, and yet proprietary 'standards' still linger longer in many technology sectors. Many argued that open standards would be slow, unsafe or unstable. The reality is more to do with protecting supplier revenues, rather than customer experiences. No sector is immune, including the audio AV market. It is already on a convergence path with IT and will also feel the dramatic impact of the shift to open standards.
For IT itself, it was only really in the 1990s that universally acceptable standards based around the protocols of the internet transformed computer networking to open systems. This was despite the early adopters starting an open movement a decade earlier. The telecoms industry hung onto its proprietary approaches a little longer. It eventually switched predominantly over to digital networking using IP, the internet protocol, in the 2000s.
Now every 'thing' is becoming a digital asset, converged onto and connected to a ubiquitous open wired and wireless network – the Internet of Things (IoT). This is absorbing proprietary sensors, monitors and supervisory control and data acquisition (SCADA) systems as it goes.
This convergence opens up huge opportunities, but also causes massive disruption in the value chains for manufacturers, channel partners and consultants that thought things would carry on as they were.
The demands on AV infrastructure
The impact on the AV sector, which due to its focus on customer experience excellence, high fidelity sound and high definition video distribution has so far only seen part of what digital transformation means, is likely to be equally significant. Once an open standard has passed the required capability threshold, the arguments for proprietary certainties no longer hold.
Market disruption can then be sudden, despite the vested interests that once held sway. The best approach is to understand what is driving the change and embrace it. The drivers which are already enabling changes in the AV sector are gathering pace:
Mobility and location. Users could be anywhere, want to connect simply to anyone and expect to be able to use any device. This often means small and mobile, but also not necessarily using corporate assets or connecting from within a corporate network. AV systems are historically designed to deliver high fidelity over known networks and cables in a well-managed and controlled environment. The received wisdom was that bringing in remote video had to be highly planned in order to be well executed. Now the user expectation is an excellent ad hoc experience anywhere. Dedicated systems, specialised adaptors and wires all get in the way and slow things down.
Data once existed in proprietary formats and dedicated networks. Specialised endpoints, encoding and distribution equipment was once the norm in telephony and has been in AV. Universal and commoditised devices means all media can be combined and are anticipated to be usable anywhere. Once, high definition AV formats, such as HD and 4K seemed to require dedicated hardware. The expectation now is that all content is data and software driven. The only separation is between control and data planes.
Scale and capacity. Dedicated systems mean inflexibility, along with over-capacity where money is no object, but under capacity for most, often only discovered at the most critical moment. A hyperconnected global world means that demand is highly variable. Organisations need to be able to scale up (and down) to adapt. Crucially, they also need costs to scale as OpEx alongside the value being received and there is an expectation of service delivery, not product delivery based on upfront CapEx.
All of this can be intensely unsettling for those involved in building and delivering compelling AV experiences. Manufacturers are including many of the right core technologies, but in their rush to innovate are sometimes failing to recognise that the best experience comes from the entire picture, not just several amazing elements.
For the industry, this not only means closer co-operation, as often discovered in other sectors with competitors (co-opetition), but also with adjacent groups. In this case, it is the already heavily committed IT sector which needs to be more closely involved. Networks, security and the adjustment to an as-a-service model are already a primary focus and lessons already being learned could be shared in a couple of areas.
Opportunities for change
One aspect to address is mobile or wireless connectivity. There have been and remain any number of proprietary standards, but those oriented around 802.11 and Wi-Fi have gained most traction and widespread adoption. The trend for greater capacity, spread and individual performance has moved through the alphabet of 'b','a','g' and 'n' to now reach 'ac'. This delivers sufficient performance for connecting multiple end user devices to AV systems, such as meeting rooms and video conferencing, but probably not enough for the highest performance requirements for video.
For wireless video, there has been a plethora of potential standards from both AV and IT sectors. WiDi, WHDI, and WirelessHD have all thus far mostly failed to convince vendors, integrators and end users that they provide sufficient benefit. 802.11ad, also known as WiGig looks like a different matter. It might be the standard that finally convinces many to cut the AV cord.
Wireless connectivity simplifies matters for the users, but can make systems installation more complex. AV integration is becoming a much more sophisticated and IT-heavy process than the 'hanging and banging' installation challenges of old. These issues are not new in IT and most IT departments have learned to reduce their integration challenges in several ways:
Firstly, channel partners are chosen more carefully based on the value add that they can bring to the whole process. It is no longer a matter of just easing selection and procurement, but also of providing support through the entire lifecycle to deployment and usage. Professional integration services and ongoing support are vital. A good choice of channel partner will make installation less of a burden. Some in the existing AV channel will need to adapt to meet the growing integration needs of their customers.
Next, outsourcing the heavy lifting. This is where ad hoc or on demand services can be delivered from the cloud. If infrastructure flexibility can be delivered as an operational cost it can be scaled up or down to meet changing demands.
Finally, automation. From development to deployment, tasks are being automated though smart software architecture choices, application programming interfaces (APIs) and scripting languages. Automating repetitive tasks, not only removes effort, but also reduced the risk of error.
Time to build new relationships
Altogether this represents a huge disruption to the AV sector. It might seem like a simple matter of moving to open standards, but this enables more complex and sophisticated integration and convergence into many elements of IT. This will also necessitate a shift in relationships.
AV vendors and their increasingly IT integration-aware channel partners will no longer be focusing on selling AV/IP to facilities managers, but to the heart of the IT function as well as the lines of business functions. It's not about AV switching, encoding and decoding, but delivering a compelling communications and collaboration experience. To get a first-hand view of the companies already tackling the challenge of driving the open transformation of AV infrastructure, visit ISE2018 in Amsterdam in February.
December 3, 2017 10:48 PM
With corporate network evolution focused on performance, adaptability and lower cost, it begs the question: Can the corporate SD-WAN network optimise on outcomes? Can corporate managers translate desired business outcomes into network performance requirements? Some solution elements are well known: Abstraction & automation combined with hybrid premise and cloud-based processing and storage. But is it enough to get us to outcome-driven networking?
For larger companies with more complex networks and business needs, the first-generation of device-centric SD-WAN didn't really fit. They need a complete service package, that addresses multiple applications and different types of users as well as security and compliance requirements. This has given telcos and network service providers an opportunity to launch SD-WAN-as-a-Service. All they need are new software-based SD-WAN partners.
SD-WAN catering for telcos
Technology from three young companies dominate this marketplace today:
The market leader in SD-WAN for telcos is VeloCloud founded in 2012 (recently bought by VMware – itself bought by Dell). It bills itself as the only SD-WAN company to support data plane services in the cloud. Telco customers include Deutsche Telekom, AT&T, TelePacific and Sprint.
Versa Networks (with Verizon as a major investor) has been deployed by carriers like COLT and Verizon. It provides a multi-tenant solution that can seriously scale. This allows telcos to support large customers and retail service providers on a single platform.
Viptela (bought by Cisco) has been deployed by major carriers including Verizon and Singtel to deliver managed SD-WAN services. The Viptela Fabric is a purpose-built solution from ground-up to provide secure, scalable, resilient WAN applications performance.
From optimisation to outcome
The new element that VeloCloud adds to its Outcome-Driven Networking is self-Learning & adaptation. So, its latest service wrapper provides customers with self-learning analytics at scale and predictive insights in relation to set business outcomes.
In the hybrid corporate network that entails dynamic mid-flow, sub-second steering and remediation of WAN traffic to maintain outcomes as defined on a per-application basis. Companies that need to set up new endpoints, can on-board a new data centre or a recent acquisition, create routes for prioritization, exit points, and transit points – all defined on VeloCloud's GUI. This ensures that traffic is then dynamically routed from branches to the new data centre.
Also security is improved, because users can isolate traffic by segments. Each segment has unique security, business, and access policies. This allows for custom policies on a per segment basis across the network.
Bring on the partners
VeloCloud also brings in a range of partner capabilities as virtual network functions (VNF). So companies like Zscaler, IBM, Infoblox, Symantec, ForcePoint and Radar can insert security services on the VeloCloud Edge to provide firewalls, VPN tunnelling etc. into network function virtualisation (NFV) enabled infrastructures.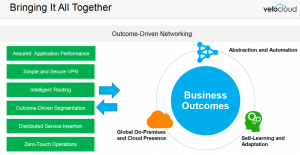 AT&T's Indigo Project
AT&T is using VeloCloud to develop an application-aware concept called 'Indigo', which builds on a software-centric core, and creates a network that is not only software-centric but also data-driven. This is a service concept which blends the software defined network (SDN) with AT&T's ECOMP orchestration platform, big data analytics, artificial intelligence (AI), machine learning, cybersecurity and 5G elements. Together, AT&T believes it will create a new level of outcome driven, data-sharing network for its largest corporate customers.
However…
When virtualisation makes life easier for the WAN customer, it actually shifts complexity to the network and cloud providers. Many of these operators find their progress towards NFV challenged by a lack of technical maturity and the intricacy of operational changes required to virtualise networks. Management of a multi-vendor environment increases complexity dramatically. The shift to NFV requires significant operational changes involving internal processes, culture and redefining the organisational set-up.
Another sticky point to this new approach will be cost. When so many vendors are contributing to the service delivery, how is it going to be priced? Will the distributed services from partners end up as an expensive network architecture for the customers? Consequently, lacking mature standards (open standards like ONAP's Amsterdam are only just emerging), leading edge customers may have a hard time extracting themselves from this service? Buyers should carefully map out the parts of the service that are proprietary.
---
November 29, 2017 2:20 PM
A new research report from Quocirca, Damage Control – The impact of critical IT incidents, shows the scale of the challenge faced by organisations as they struggle to address the volume of incidents that impact their IT infrastructure, especially those considered critical. The research was sponsored by Splunk.
The average organisation logs about 1,200 IT incidents per month, of which 5 will be critical. It is a challenge to wade through all the data generated by the events that lead to these incidents and prioritise dealing with them. 70% say a past critical incident has caused reputational damage to their organisation, underlining the importance of timely detection and to minimise impact.
The mean cost to IT of a critical incident is US $36,326, the mean downstream cost to business is an additional US $105,302. These two costs rise together, suggesting high cost to IT is a proxy for poor event and incident management, which has a knock-on effect for business operations.
80% say they could improve their mean time to detect (MTTD) incidents, which would lead to faster resolution times and decrease the impact on businesses. The mean time to repair (MTTR) for critical incidents is 5.81 hours, this reduces if there are fewer incidents to manage in the first place. On average, a further 7.23 hours are spent on root cause analysis, which is successful 65% of the time.
Duplicate and repeat incidents are a persistent problem. 97% say their event management process leads to duplicates, where multiple incidents are created for the same IT problem; 17.2% of all incidents are duplicates. 96% say failure to learn from previous incidents through effective root cause analysis (RCA) leads to repeat incidents; 13.3% of all incidents are repeats.
The monitoring of IT infrastructure to log events and identify incidents could be improved; 80% admit they have blind spots, leading to delayed detection and investigation of incidents. The complexity of IT systems and the tools that monitor them leaves many organisations without an adequate, holistic end-to-end view of their IT infrastructure.
Dealing with the volume of events generated by IT monitoring tools is a challenge. 52% say they just about manage, 13% struggle, and 1% are overwhelmed. Those with event management processes which enable them to easily manage the volume of events have a faster mean time to detect incidents and fewer duplicate and repeat incidents.
Quocirca will be presenting the report findings in a series of webinars, in conjunction with Splunk.
---
October 16, 2017 11:40 AM
augmented reality
,
Internet of Things
,
Virtual Reality
The ability to mix the virtual world of digital content and information – text, sounds, images and video – with the physical world of three-dimensional space we inhabit has long appealed. Science fiction has envisaged this in two ways; the fully immersive synthetic environment of Virtual Reality (VR), or the digital overlay onto the real world of Augmented Reality (AR).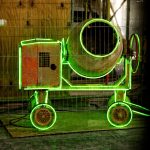 There is no doubting the excitement of the more immersive VR. Although it has been around for many years, the technology now performs sufficiently well for relatively low-cost headsets (sometimes very low cost cardboard/smartphone combos) to give a truly impressive experience. No wonder VR has been doing well in games and entertainment. It also work well in the 'infotainment edge' of selling. This includes pre-visualising high value goods like premium car ranges or luxury yachts, but it equally could have wider appeal.
While there are many other promising uses for VR in the business world – training, guidance, product servicing etc – users are 'tethered' to a physical place while immersed in their virtual world. AR is the 'mobile-like' experience that can be carried through the real world and which could make it much more universally applicable.
The rise of Augmented Reality
Awareness of the potential of AR has grown significantly in recent years. This is thanks most recently from a public perspective to the success of games like Pokemon Go. Despite this, some still view AR as the slightly less exciting counterpart to VR. Both are now occupying a space increasingly referred to breathlessly (at least by marketing folk) as Mixed Reality (MR).
Most AR applications do not require the user to wear a headset. Simply looking at the real world through a mobile screen – handheld like smartphones and tablet or wearable device such as smart glasses – and seeing an overlay of digital information, is sufficient. The information presented as overlay can be sophisticated, three dimensional and animated, or simply a piece of relevant textual data. The value comes from the contextual juxtaposition of the data with the place, moment and gaze of the user. This is all about enhancing the user experience by making data relevant.
Some of the early demonstrations tended to be cute or entertaining. The use of AR by IKEA in its Place application demonstrates the potential for AR in everyday, pragmatic and useful settings. Place allows users to experience what furniture choices from an IKEA catalog of 2,000 items would look like in their own rooms, before purchase. It deals with lighting and shading and the auto scaling of objects as they are placed. The app is built with widely available innovative technology. Key to its appeal is the simple and direct user experience, coupled with the complete catalog of pre-built items. Smart AR software without the right data will not be effective.
The applications for AR in business are significant, but need to be effectively managed, particularly with respect to how data is used. Despite the occasional need for completeness in applications such as IKEA's, 'less' is most definitely 'more'. Otherwise AR risks simply becoming another way to digitally overload individuals trying to make use of it.
Augmented Internet of Things
Curiously then, another technology that fits very well with AR is the growing use of Internet if Things (IoT) applications. Here again there is a risk of data overload. Some of the key skills required are akin to those of a professional librarian – curatorial and editorial. The pragmatic application of machine learning could automate much of this.
However, the combination of IoT and AR holds immediate promise even with or without further automation. With so much potential information available from sensors and devices, visualising useful insights can be difficult. How much better if, for example, looking at physical things or places causes relevant data to appear? At a glance, systems could diplay their wear and load characteristics. Devices in the workplace might have been running too hot or have higher than expected power consumption; these could be highlighted as facilities staff walk through and gaze at them. Smart city or smart campuses could display Wi-Fi usage hotspots for network engineers to make invisible radio network coverage and capacity, visible. In each case, the ability to tie relevant information to the context of place and direction of where it applies makes it easier to visualise and understand and mitigate its impact.
The importance of AR, unlike VR, is the way it is rooted to real places and real things. While there has been a lot of  hype in both areas, finding commercially justifiable business use cases has been harder. In combination IoT and AR are worth more than the sum of their parts. One adds real-time data and connections to the real world; the other places it visually in context to deliver the anticipated benefits. Now would be a great time to explore both in combination.
---
October 5, 2017 10:13 AM
Uncategorized
The recent Nordic Cloud Summit in Stockholm presented Google as a new, enterprise focused cloud and infrastructure company. Today, Google is still a minnow in the global enterprise cloud market. But that will change, according to the Google speakers led by Eva Fors, Head of Google Cloud in the Nordics.
Google provided no market figures, but management claims that GCP is the fastest growing part of Google's business. However, Nordic system integrators like Tieto that support cloud migration, put the revenue accruing from the Google Cloud Platform (GCP) in the 1-2% range of total cloud migration revenues. Google is targeting global-3000 companies in the less regulated, data intensive vertical markets like retail and manufacturing.  GCP is already beefing up technical support for its indirect sales channel comprising 10,000+ ISV partners.
Google is clearly determined to commercially exploit its PaaS potential, especially after Diane Greene took over the Google cloud business in 2015. This is what the Google global network looks like on a slide from the Summit: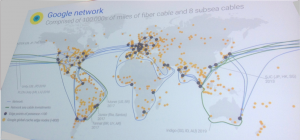 GCP operates across Google's global infrastructure. Over the past six years, Google claims to have invested more than 30 billion USD in its global infrastructure. Today, 100,000 miles of fibre and 8 subsea cables support Google's own traffic. Google claims that its network is traversed by 40% of global Internet traffic. The infrastructure has more than 100 edge points of presence and more than 800 'global cache edge nodes'.
Google GCP vs. Amazon AWS?
GCP's direct competitor is Amazon Web Services (AWS) with its Migration Acceleration Program (MAP), designed to help enterprises migrate existing workloads to AWS. MAP provides consulting support, training and service credits to mitigate risk, build a strong operational foundation and help offset the initial cost of migrations. It includes a migration methodology for executing legacy migrations in a methodical way as well as robust set of tools to automate and accelerate common migration scenarios.
The Google GCP strategy seeks to avoid directly competing with AWS pricing and global availability. Instead the focus is on a wide range of ancillary apps and services that go far beyond what AWS offers. Essentially GCP rests on three basic pillars.
The three GCP pillars
Security: For enterprises to reap all the benefits of cloud computing they need to trust cloud data centres and the Internet connections to them as much as/more than? they trust their own in-house data centres and corporate networks. Since the emergence of public cloud services, their security record has been a lot better than most corporate data centres, and generally CIOs have come to respect the security provided by tier 1 cloud providers. Google wants to demonstrate the same levels of security for data across its own infrastructure.

Google supports its customers in preparation for GDPR (General Data Protection Regulation), especially with regards to data centre management, data sovereignty and PII protection (Personally Identifiable Information). One tool demonstrated at the Summit is the DLP API, a layered security service which redacts PII data on retained documents or chat conversations. Typically, this includes contact information, faces, data on credit cards, ID document data etc.

Transition and efficiency tools: The shift from on-site computing to cloud computing involves very different steps depending on industry vertical, geo locations, size and maturity of the company making the move etc.; a lot of support tools are needed. Google wants to make that journey with the customers and develop tools to facilitate both transition and operations. Google claims to have developed over 500 of such tools just in the past 6 months.

The cloud based G Suite facilitates the creation, connection, access and control of corporate communications, and automating and reducing time spent on coordination activities.

Analytics: Google is synonymous with big data, and data crunching using. It's all about a company's ability to collect, mine and extract useful information fast from vast data hoards. Today, many data scientists are bogged down with maintenance tasks e.g. maintaining a Hadoop Platform. This is not a good use of their time. Any loud platform, including GDP, has the potential to take that pain away.
GCP analytical tools
At the Summit Google demonstrated several analytics tools, including:

BigQuery: Google's serverless fully managed, petabyte scale, enterprise data warehouse for analytics.
G-Sheets: Addressing spreadsheet complexity with natural language input and the 'Explore' button with a range of data analysis and graphic presentation
Cloud Spanner: Removes the schism between SQL and No-SQL DBs with simple querying and scalability options
TensorFlow: an open source software library for building machine learning systems using data flow graphs.
Cloud Machine: machine learning engine that delivers a managed TensorFlow service
Vision API: Detecting labels, faces, colours
Video translation API: understands your video
Speech API: speech in, text back
Natural language API: analysing and routing feedback from customers
Translation API: Google Translate now uses neural network translation to create a higher layer language to translate between languages and words not previously compared.
Hardware acceleration with Tensor Processing Unit. This is a custom ASIC that will become commercially available this year.
Google GCP vs. Hybrid Cloud?
Google's strategy is to be a one stop shop for all corporate apps and infrastructure. Hybrid cloud is merely an intermediate step on the way to total cloud computing, where the real performances advantages accrue. Many analysts would disagree with this notion, but actual analyst data supporting the hybrid cloud adoption is inconclusive.
Recent Quocirca research on hybrid cloud adoption indicates that overall perceptions of cloud computing are reasonably good. Expectations are being met in most areas.  However, when it comes to implementing and using a hybrid cloud, there are issues. They center on technical and human security, as well as data sovereignty, costs and performance.  Areas stated as being catalysts for organisations to more rapidly embrace cloud include better overall support for standards, the use of automated APIs and automated workload management across the total logical platform. These are all points that GCP addresses.
So Google may have a point. The pains of hybrid cloud interaction and management may be alleviated by putting all the heavy data driven apps on the GCP cloud, and merely retaining financial and admin systems on-site.
---
October 4, 2017 11:27 AM
Much of the rhetoric about the EU-GDPR, which comes into force in May 2018, relates to the danger of data breaches and the huge fines that may be imposed when they occur. This does not reflect the reality, based on precedents set by the UK Information Commissioner's Office (ICO), acting under current legislation.
As of writing, since October 20th 2015, the ICO has issued a total of 93 monetary penalties; the average fine has been £86,000 compared to a maximum fine of £500,000. There are no cases published on the website before this date as they are removed after two years.
The ICO enforces two existing laws; the 1995 Data Protection Act (DPA) and the 2003 Privacy in Electronic Communications Regulation (PECR), both are based on EU Directives. It is the DPA that will be superseded in the UK by a new GDRP-like Data Protection Act currently going through the UK parliament.
53 of the fines issued by the ICO since Oct 2015 are under PECR, which covers misuse of telephone, SMS and email communications – i.e. nuisance calls and spam messages. The average for these over the last two years was £101,500, the largest to date has been £400,000, to Keurboom. When it comes to PECR, the more data subjects (citizens) that are impacted, the bigger the fine (see graph).
The remaining 40 fines were for data privacy issues under the DPA.
As part of a charity crac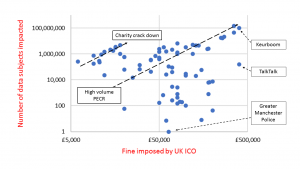 kdown, mostly in April 2017, 13 fines were issued. Again, the number of data subjects matters. The ICO objected to the way charities, including Guide Dogs for the Blind, Cancer Research UK, The British Heart Foundation and the Royal Society for the Prevention of Cruelty to Animals (RSPCA), used data. This included sharing data with related charities (without the knowledge of data subjects), tele-matching (where information is sought out which data subjects did not provide) and wealth screening (seeking, through tele-matching, the richest donors). The average fine issued to charities was £14,000.
Another 10 fines were for misuse of data or for the potential risk of exposure of data. For example, Basildon Borough Council was fined £150,000 in May 2017 for publishing sensitive data on its web site and Pharmacy2U fined £130,000 in Oct 2015 for selling data without the consent of data subjects. The average of these 10 fines was £58,000.
The remaining 17 were for data breaches (the ICO became aware of about 4,000 during the period in question). These range £400,000 to TalkTalk Telecom for its leak of 157,000 customer records in 2015 to £400 for a laptop stolen from a historical society. In between was a £60,000 fine for Norfolk County Council for filing cabinet found in second hand shop containing seven paper files including sensitive information about children and £150,000 to Greater Manchester Police for a leaked video interview. The average fine for a data breach was £110,000. Most breaches fall to the bottom right of the graph, i.e. the seriousness of the privacy violation is a bigger factor than the number of data subjects impacted.
Given the maximum fine the ICO can currently issue of £500,000, for data breaches the average has been just 16% of this. The ICO is pursuing what it believes are the interests of UK citizens, it has limited resources and is not chasing down every breach, only those it considers most serious. Of course, organisations should be wary of the new legislation and taking care of customer data is good practice anyway. However, don't take the scare stories being peddled by vendors and the popular press at face value.
---
September 26, 2017 2:57 PM

Profile: Louella Fernandes
iot
,
print
,
Security
HP continues to shine a spotlight on print security with the recent announcement of embedded print security features that aim to mitigate the threat of malware. So how vulnerable are printers to external attacks, and how can businesses limit their risks?
While the prevalence of connected printers and MFPs bring convenience and productivity, they also pose security risks. Along with the capabilities to capture, process, store and output information, most print devices also run embedded software. Information is therefore susceptible at a device, document and network level. Not only can confidential or sensitive data be accessed by unauthorised users – whether maliciously or accidentally –  but network connectivity makes vulnerable print devices potential entry points to the corporate network.  Any data breach can be disastrous – leading to internal consequences such as the loss of IP or productivity, as well as external repercussions including brand and reputational damage, legal penalties and loss of customers.
In today's evolving Internet of Things (IoT) threat landscape, hackers that target printers with lax security can wreak havoc on a company's network.  Data stored on print devices can be used for fraud and identity theft and once hackers have a foothold, the unsecured print device provides an open door to the network. Compromised devices can be harnessed as botnets and used as launch pads for malware propagation, DDoS attacks and devastating ransomware attacks.
It is unsurprising to see that external hacking and DDoS attacks are top print security concerns amongst businesses. And although 95% of businesses indicate that print security was an important element of their overall information security strategy (55% say it was very important, and 40% fairly important) – just 25% reported that they are completely confident that their print infrastructure is protected from threats.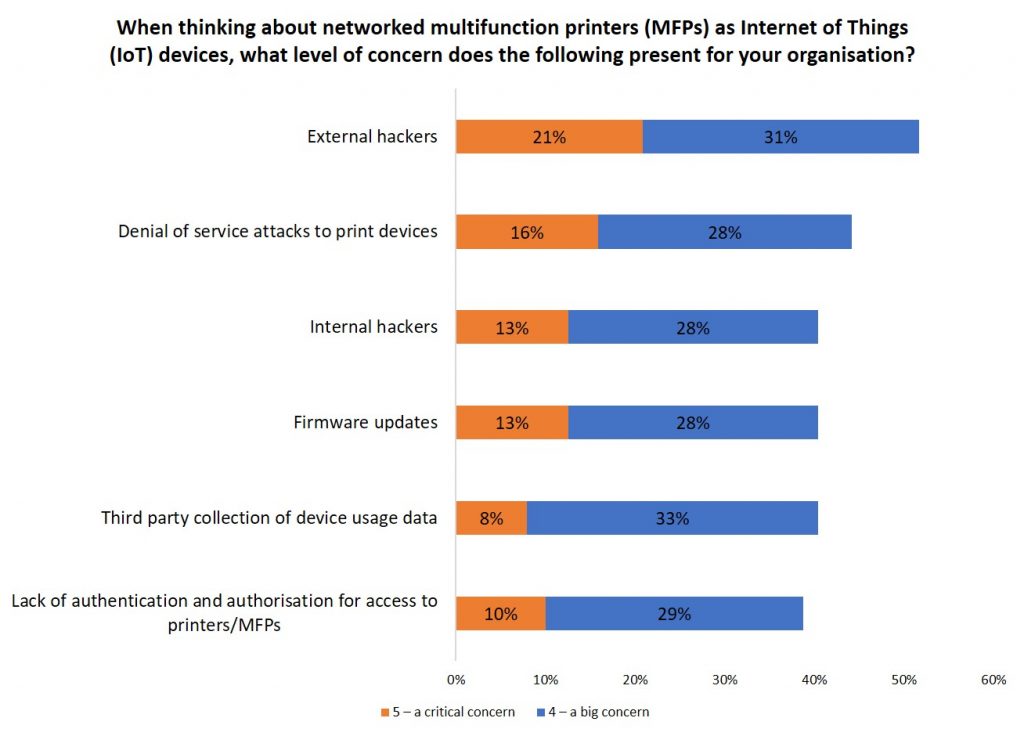 Mitigating the risk
To address these threats, print devices need to include robust security protection. Fortunately, more manufacturers are embedding security in new generation devices. HP's enterprise printers for instance, can detect and self-heal from malware attacks through run-time intrusion detection and whitelisting. The newly announced HP Connection Inspector stops malware from "calling home" to malicious servers, stopping suspicious requests and automatically triggering a self-healing reboot. Meanwhile Xerox's ConnectKey Technology enabled family of printers incorporates McAfee whitelisting technology which constantly monitors for malicious malware and automatically prevents it from running.
However, it only takes one rogue, unsecured device to weaken security. Whilst progress is being made on embedding security technology in the new generation of printers, the reality is that most organisations have a mixed fleet of devices – old and new, from different manufacturers.
Organisations should therefore undertake a print security threat assessment. Such assessments are commonly offered under a managed print service (MPS) contract, and seek to uncover security vulnerabilities. Quocirca's MPS study revealed that 31% of organisations have completed such an assessment with another 57% indicating that their assessment is underway. Organisations report that the top goal (65%) for a security assessment is to protect against new, advanced threats.
The most sophisticated security assessments not only make recommendations for device replacement and optimisation, but also offer ongoing and proactive monitoring of devices to identify potential malicious behaviour. Ultimately this requires that print devices are monitored as part of a broader security platform – HP, for instance, offers integration with security and information and event management (SIEM) tools.
 The need for a multilayered security approach
As both internal and external threats continue to evolve, a multi-layered approach to print security is essential to combat the security vulnerabilities that are inherent in today's networked printers. Unless an organisation regularly tests its defences, it will be at risk of leaving a part of the print infrastructure exposed – enabling a skilled hacker to penetrate the network.
A business can be targeted no matter how big or small, so a comprehensive print security strategy that encompasses threat detection, preventative measures, threat monitoring and analytics alongside incident response and recovery is vital in today's IoT era.
Further reading:
---
August 11, 2017 9:51 AM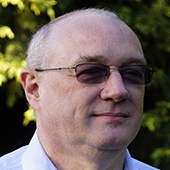 Profile: Clive Longbottom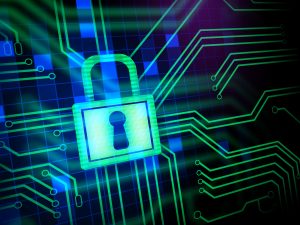 It doesn't seem that long ago where there were three main focuses on data security:
– Hardware/application security
– Database security
– Document management security
Each had its own focus; each had its own problems.  Layering the three approaches together often left gaping holes through which those with malicious intent could drive a coach and horses.
However, we are now seeing a new type of vendor coming through: ones who seem more in line with what Quocirca has termed a 'compliance oriented architecture' (COA) for some time.
The focus here is to pay less attention to the things that create or store the data and information, instead focusing on the data itself and how it flows across a set of constituent parties directly.
For example, if a company depends on application security and that security is compromised, the malicious individual is now within the 'walled garden'.  Unless identified and locked out, those breaking in with sufficient privilege are free to roam amongst the data held within that application.  The same with database security: break through the onion-skin of that security and there is all the data for the malicious individual to play with.
Document management systems that are solely dependent on the use of underlying databases for storing the documents as binary large objects (BLObs) often combine both approaches: they have user/roll policies combined with database security – still not a very strong approach.
Instead, if the data is captured at the point of creation and actions are taken from that point on, security can be applied at a far more granular and successful level – the attack vectors for malicious intent are minimised.  Combine this with total control of how data is accessed – via any means, such as a piece of client software, an application-to-application call or a direct SQL/API call – and a different approach to security across a distributed platform with different end users over an extended value chain becomes possible.
One vendor in this space that Quocirca has been talking with is Edgewise Networks.  Still operating in beta mode with a select group of customers, Edgewise takes an approach of applying direct security over the connections between different aspects of the overall system.  For example, it identifies connections from devices to applications, and from application to application or service to service.  In the case of a database, it can see that the dependent application needs to access it, and so can allow the connection.  However, should there be an attempt to access the data via any other means – another application, a direct SQL call or whatever – it can block this.  It logs all of the information, enabling forensic investigations of what has been going as well.
EnterpriseWeb is another company with a compelling approach. It offers an application platform that supports the modeling of complex distributed domains and the composition of dataflow processes. It is fully dynamic, processing functional and non-functional concerns in real-time based on live metadata and real-time state. This means that EnterpriseWeb enforces security, identity and access policies per interaction, ensuring continuous and targeted enforcement. EnterpriseWeb makes it possible to have consistent policy-control over heterogeneous endpoints, systems, databases and devices. Moreover, it can extend security across domains for highly-integrated and transparent operations. It can do this both at the human and machine-level, where it can coordinate the deployment of probes and monitoring applications on to nodes for closed-loop control.
Systems such as those provided by Edgewise Networks and EnterpriseWeb could change the way that organisations operate information security across a diverse, hybrid private/public cloud platform.  By taking control of the interactions between different functional components, data can be secured as it traverses between the functions, and man-in-the-middle attacks can be prevented.  When combined with other approaches such as object-based storage and encryption of data on the move and at rest, an organisation can move away from firewall-style approaches which are failing as the edge of the network disappears to a far wider-reaching security approach that is easier to implement and manage.
Sure, Edgewise Networks and EnterpriseWeb are young companies that still must prove themselves not only as technically viable and innovative in the long term, but they also must show that they can market themselves successfully in a world where the technology comes second to the marketing message.
---
August 8, 2017 9:30 PM
2017 may well become the year that SD WAN (software defined wide area networking) routing and the SD WAN edge-to-cloud infrastructure paradigm is adopted by SMEs globally. It may also be the year where European telco manufacturing loses a big chunk of the global routing market to nimbler North American and Asian rivals. IDC's most recent market figures estimated the global market in 2015 for SD WAN products and services at $225 million rising to $1.9bn this year and growing at 69% CAG through to 2021 and thus hitting $8bn.
The SD WAN industry now counts over 40 manufacturers with global distribution potential. They include all the incumbents (Nokia, Cisco, HPE, Huawei), entrants from neighbouring technologies like WAN optimisation (Silver Peak), network security vendors (Barracuda), network virtualisation (Citrix), MPLS service (Aryaka), to pure plays like Viptela, Talari and Peplink. This gives customers a wide range of choice – dictated by configurations, prices, availability, existing infrastructure and demonstrated capabilities in similar vertical industry configurations.
Most importantly, the shift to SD WAN can come at a low CapEx level and lower than hitherto OpEx costs – all with improved network performance. This is achieved by combining (and thus achieving a higher utilisation level) of the company's existing WAN access channels (fixed, cellular, point-to-point, satellite, etc.). SD WAN creates that single virtual access – and provides the software to give quality of service (QoS) to best effort links – thus doing away with costly multi-protocol labelling service (MPLS) support for latency sensitive, mission-critical applications.
An SD WAN infrastructure allows a company to centrally configure and manage their branch office access to cloud resources.
Obviously, with that many companies emerging on the market the coming years will see consolidation down to the 5-10 global players that this market will support, once it reaches maturity in 2020. This may deter large enterprises from going down the SD WAN route just yet – they see this as a vetting period. But for the SMEs, now is a good time to engage with the SD WAN vendors who are eager to develop industry specific configurations.
European SD WAN players?
Nokia with its Alcatel take-over also acquired the US-based SD WAN company Nuage Networks. This company helps service providers including BT, China Telecom, Telefonica, and Telia to deliver fully automated and self-service SD-WAN systems. These allow enterprise customers to connect their users quickly and securely to applications in private and public clouds. Nuage Networks is the only major 'European' foothold in this exploding market – the rest is, to all intents and purposes, niche. In fact, I have only found two European vendors in this space:
Swedish vendor Icomera develops hardware/software solutions for passenger Internet access on trains and planes, as well as fleet management and telematics for remote monitoring.
In Germany, Viprinet's hardware/software concatenates different types of access media (such as ADSL, SDSL, UMTS / HSPA+ / 3G, and LTE / 4G) for mobile, ad-hoc and remote location connectivity.
Bypassing the stumbling blocks
The SD WAN market is price sensitive, very competitive and capital intensive. So to enter this market, the VC community needs to be more active, as do public venture funds. Hitherto, we have seen little VC interest in this field, and what interest there is does not seem to be in for the long haul. They prefer the usual 3-year get-in, get-out strategy. Public funding including the huge EU funds in the Horizon 2020 program also seem to have bypassed this market opportunity.
The traditionally strong European telco industry has never played particularly well in the consumer and small business space. So manufacturers like Ericsson, Nokia and Siemens may not feel it is in their sweet spot. However, SD WAN is very much software based. Companies like Talari in the US generate as much revenue from software and services as it does from hardware sales.  So, European software companies in the logistics and automotive business could build a new line of business in SD WAN using standardised hardware.
The European auto industry should also be very interested in this technology where mobile connections play a key role. Developing 5G-enabled SD WAN could align interests between telco vendors and auto manufacturers.
Now is the time for European software vendors to step up to this challenge. Not only are there the relatively straightforward examples as outlined above, but the emerging world of the internet of things (IoT) also offers a whole raft of new and lucrative opportunities.
It would be a pity to see such a green field site of new opportunities be defaulted to the incumbent US companies or the highly dynamic and hungry Asian companies.  Europe can make a strong play, looking back to its heartlands of strong software innovation.
---
July 26, 2017 3:43 PM
Are you fed up with vendor scare-mongering about the challenge of complying with the General Data Protection Regulation (GDPR) and the huge fines heading your way? UK-based organisations may be better off looking at the precedents set by the Information Commissioner's Office (ICO), the body with responsibility for enforcing data protection in the UK. How the ICO has enforced the existing Data Protection Act (DPA) may provide guidance for the future.
First, let's get Brexit out of the way, the UK government stated its commitment to data protection in the Queen's speech following the June 2017 General Election and stated that the GDPR will be implemented in the UK. The ICO has also confirmed this directly to Quocirca.
Under the DPA the ICO has had the power to instruct organisations to undertake certain actions to better protect personally identifiable information (PII). In serious cases, it can issue enforcement notices and, in extreme cases, monetary penalties, up to a current maximum of £500K. It also brings prosecutions against individuals that have abused PII. For example, the July 2017 case against the Royal Free London NHS Foundation Trust for mis-sharing data with Google DeepMind resulting in an undertaking, not a fine.
The ICO is open about its activities; it publishes actions taken on its web site and each case where it has taken action remains there for about 2 years. As of writing, since June 2015 the ICO has issued 87 monetary penalties, 52 undertakings and 35 enforcement notices. It has also brought 31 prosecutions. The DPA is not the only legislation considered by the ICO in taking these actions. It also enforces the 2003 Privacy and Electronic Communications Regulations (PECR), perhaps best known for the so-called Cookie Law, but also for limiting the use of spam SMS/email and nuisance phone calls.
The ICO's monetary penalties
The average fine issued in the last two years has been £84K; 17% of the maximum. The two largest fines to date have been £400K: one under the DPA to TalkTalk Telecom for its widely publicised 2015 leak of 156,959 customer records, and one under PECR to Keurboom Communications for 99.5M nuisance calls.
Of the 87 fines, 48 were PECR related (average £95K). A further 13 were to charities for mis-use of data (average £14K). 8 were for some sort of data processing issue (average £68K) and 18 for data leaks (average £114K). A future blog post will look at the nature of these 18 data leaks.
The ICO also maintains and publishes a spreadsheet of data security incident trends, which lists all the UK data leaks it has become aware of; these number 3,902 since June 2015. So, the 18 fines issued for data leaks represent less than 0.5% of all cases the ICO could have considered.
The ICO is too resource-stretched to pursue every data leak. As you would expect, it prioritises the worst incidents. Even then, it is reticent to fine and has rarely come near to imposing the maximum fine. The ICO's job is to protect UK citizens' data, not to bring down UK businesses. Sure, the ICO will have broader powers, and the possibility to impose higher penalties, under GDPR. However, if the ICO chooses to use these new powers with the same discretion as it has under the DPA, any data manager that has ensured their organisation is paying due diligence to way it handles PII, should not be losing too much sleep.
Quocirca presented these data and some other findings from its ICO research at a recent webinar sponsored by RiskIQ which can viewed HERE.
---