Aug 6 2014 9:26AM GMT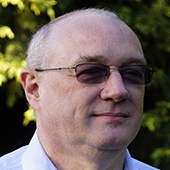 Profile: Clive Longbottom
Tags:
Talking with a journalist friend of mine a few weeks back, we got talking about how to possibly place some actual hard pounds and pence value on data. It got me thinking – and this is my take on it.
A reasonable example would be the
UK
Premiership
football/soccer league – understood by a large enough number of people to make the analogies useful (hopefully).
Let's just start with a single data point.
Manchester United
is a football team. This is pretty incontrovertible – but it has little value in itself. We can add immediate other data points to it, such as that it is a Premiership team, its home ground is Old Trafford, its strip is red etc.
This starts to build more of a picture – but still has little value.
We can then start to add other data to start to create possible value. Over the past 10 years, Manchester United has won the Premiership title 5 times. It has won
the FA cup
once, the league cup 3 times and the
FIFA World Club Cup
once. A pretty good track record, then.
After the retirement of its long-term manager,
Sir Alex Ferguson
in 2012,
David Moyes
took over for one season – and United did not fare well, as players struggled to come to terms with a new regime. Moyes was sacked and former Ajax, Bayern Munich, Barcelona and
Dutch national team
coach
Louis van Gaal
took over. van Gaal is looking to make major changes to the team, both through transfers and in the way the players are managed and trained. The results of these transfers will probably be known when you read this piece. A firm hand on the tiller could start to steer United back to winning ways.
Forbes estimates that Manchester United's brand value is around $739m (having fallen from $837m, due to the fall in playing fortunes in the 2013/14 season). Forbes also estimates the "team" value (based on equity plus debt values) at $2.8b. This makes it the world's third most valuable soccer club, behind Real Madrid and Barcelona. So – deep pockets, and a money making machine.
The club claims to have 659 million fans around the globe, has nearly 3 million followers on Twitter and 54 million likes on Facebook. Wow – lots of eyeballs and merchandising opportunities.
In its first quarter 2014 financial results, it announced that merchandise and licensing revenues were up by 13.8%; that sponsorship revenues were up by 62.6% and that broadcasting revenues were up by 40.9%. This all led to the quarter's revenues being up by 29.1% overall at £98.5m with an EBITDA being up by 36.2%. A bad season doesn't seem to have hit it at the bottom line overall.
The owners of the club, the American Glazer family of Malcolm and his six children, gained control of the club by borrowing money through payment in kind deals through an external company. However, many of the loans are guaranteed against Manchester United assets. In 2012, the Glazers sold 10% of the overall shares in the club, followed by a further 5% after
Malcolm Glazer
's death in May 2014. Opportunities are there to buy in to the club through share ownership – and to build up a decent holding if wanted. A leveraged buy-out that is now being sold back to the markets: not so much of a risk now.
Now we are getting somewhere. We've brought together data from all sorts of different environments that starts to build up a more meaningful picture.
As a supporter, we have some idea of new direction: van Gaal has a good track record; he is strict and is likely to come down hard on players who felt that they could pay little attention to Moyes with an attitude of "Sir Alex didn't do it that way". van Gaal is unlikely to see the 2014/15 season as a turnaround year – he has to prove to all concerned that United is back on track.
For investors, the poor 2013/14 season did have an impact – brand value is down, and overall playing revenues will be hit as United will not be playing in Europe this season. The supporters have proven to be loyal, and merchandise is still selling well. However, new sponsors are on board with long-term deals, and the overall books are still looking strong.
Now – this has just been about Manchester United. There are 19 other clubs in the Premiership, and the same analysis can be carried out against each one. Further granularity can be added by analysing at the individual player level; at coaching team level; at commercial team level. The findings can then be compared and contrasted to give indicators of how the clubs are likely to perform at a sports and a financial level.
This is how big data works – it brings together little bits of unconnected data and creates an overall story that has different values depending on how you look at it.
Does it result in something where you can say "this is worth this much"? No – but then again, very little in life does allow for such certainty. As long as sufficient data is pulled together from sufficient sources and is then analysed in the right way, it should be enough to say "this finding will give me a strong chance of greater value".
The worst thing that you can say to a United supporter is that football is "only a game". Bill Shankly, a former manager of United's arch enemies, Liverpool FC, once said "Some people believe football is a matter of life and death, I am very disappointed with that attitude. I can assure you it is much, much more important than that."
Football ceased to be just a game many years ago – it is now a major commercial business, where getting anything wrong can have major long-term impact on earning capabilities, and therefore club survival. Shankly – speaking well before the use of big data analytics – may well have been right.