Sep 20 2014 11:20AM GMT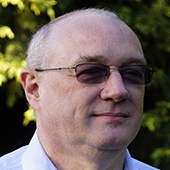 Profile: Clive Longbottom
Tags:
IBM
recently held its first major event for industry analysts since its announcement of the divestment of its x86 server and product line to Lenovo. At the event,
Tom Rosamilia
(SVP IBM Systems and Technology Group) and Steve Mills (SVP, Software and Systems) and their teams provided an up-beat view of where IBM currently is and where it is going.
The discussion unsurprisingly centred around IBM's own Power 8 microprocessor technology, with forays into the mainframe and the need for cloud, analytics and mobile first viewpoints. Storage was another area of discussion – with IBM having acquired
Texas Memory Systems
(TMS) a back in 2012, flash storage is pretty solidly on the roadmap.
Power 8 was presented as a major engine for Linux workloads -which it certainly is. Speeds and feeds were bandied around to show how Power 8 wipes the floor with competitors' x86-based offerings and how the overall cost of ownership was considerably lower. For service providers, this is fine: they are not particularly bothered as to the underlying technology provided that it does what is required at a suitably low cost. With many platform as a service providers moving towards a Linux focus, Power 8 systems make a great deal of sense. Indeed, when mixed with the open standards
OpenStack
cloud platform, the offer becomes even more compelling.
Here lies another issue. IBM now has its own network of datacentres around the world since the acquisition of
SoftLayer
and is building more. With SoftLayer, IBM has a high value cloud
IaaS
platform that can support OpenStack as a
PaaS
offering, surpassing the capabilities of plain OpenStack, and can then top this with increasing library of SaaS offerings to sit upon it. This will undoubtedly put IBM into competition with some of the very service provider prospects it wants to sell Power 8 systems too – while pulling others (particularly in the old systems integrators camp) closer to it by enabling them to avoid the need to build their own platforms, providing them with a consistent and relatively simple stack instead.
However, from a software point of view, IBM has a cloud first mentality: any new software coming from IBM must be capable of running on its own and partner cloud systems. Combined with a concomitant mobile focus, IBM is making a play to provide systems that can be accessed by any device through its own and its partner's clouds. This should increase the amount of enterprise software available to anyone choosing to work with IBM and its partners.
As well as its SoftLayer offering, IBM is also providing a cloud-based version of its Jeopardy-winning system, Watson. Watson provides a capability to offer fast and effective probability outcomes to those dealing with mixed data, and is already showing great promise in healthcare. Watson as a Service should accelerate such capabilities in the market.
As well as the Power 8 message, IBM is pushing the mainframe as a Linux engine. Sales of the mainframe continue to be strong, and the majority of sales now include Linux capabilities. Although the mainframe is not an engine for everyone, it shows no sign of fading away, and will remain a core part of IBM's future.
On the storage side, IBM has released an advanced connection technology it calls Coherent Accelerator Processor Interface (CAPI). Within the storage environment, CAPI can be used to make a flash-based storage array work as "slow memory", rather than "fast disk". In the search for the fastest possible manner of dealing with data from persistent storage systems, companies such as
Fusion-IO
(now acquired by SANDisk) and, indeed IBM itself, brought in PCIe-based server-side storage. However, these then need additional systems such as provided by Pernix Data in order to ensure that such dedicated storage does not become a point of failure in the overall system. By intelligently bypassing large parts of a storage array's existing controller, CAPI can make a SAN array blazing fast – and CAPI in conjunction with
Power 8 systems is looking like being a major differentiator in dealing with big data (particularly in speeding up Hadoop clusters) as well as in
high performance computing (HPC)
systems.
Overall, then a positive report on the "new", less x86, IBM? I suppose so – with one major caveat. When the announcement of the divestment of x86 systems to Lenovo was made, I assumed that this was for obvious reasons that IBM could not manufacture the systems to the same low cost base that Lenovo could. Indeed, in discussions with Adalio Sanchez, who will transition from General Manager of System x at IBM to head up Lenovo's revamped server organisation, he expects to be able to drive considerable costs out through Lenovo's different approach and greater economy of scale in commodity components. I did expect, however, that there would remain a strong strategic relationship between the two companies.
Although IBM will be a reseller for and provide ongoing support for Lenovo servers through its Global Business Services (GBS) arm, it will not have any say on design of systems. Therefore, what was looking like a powerful possible capability through mixing Power 8 and x86 technologies through IBM's consolidated and converged PureFlex systems will not happen. Sure – if you want x86, IBM can source it via Lenovo, but a fully integrated engineered converged system will not be there. One rider to this is that the
PureData
and some PureApp configurations will still include x86 chips – still provided and integrated directly by IBM. However, these are far more "black box" designs – the user will not really know what chips are in there, and IBM can tune these any way it sees fit, as long as the end result works.
In the commercial end-user company space, this presents the problem – the prospect may have a lot of Linux workloads, for which Power 8 may be appealing. However, it is also likely that there will be a large number of Windows-based workloads as well. Power 8 cannot deal with these, and so an x86 platform will be required. With Dell, HP and others having engineered converged systems that can run Linux and Windows workloads, where is it more likely that commercial customers will place their money?
IBM has proven itself to be a fighter and pulled itself back from the brink of disaster in the 1990s. Its current offerings are strong and it is likely to continue to do well. Its weak spot is in the x86 space – it would do well to sit down and talk further with Lenovo as to how it can still h ave a strategic x86 play.