---
March 25, 2018 9:00 PM
The position of Chief Information Security Officer (CISO) has become well established in recent years, but where is it heading next? For many it is often perceived as an inward directed role more accustomed to saying 'no' than anything else. But is this really fair and does it represent the...
March 24, 2018 11:18 AM

Profile: Louella Fernandes
Quocirca's Global Print 2025 report reveals that print manufacturers are set to lose their influence on customer relationships in favour of IT service providers that deliver print services as part of a broader offering.  Businesses are...
---
March 18, 2018 5:39 PM
Collaboration
,
Meeting
Despite the opportunities for technology to be really disruptive, it is surprising how often it simply digitally replicates existing processes. There is one common business process where the results could be described as patchy - meetings.

0 Comments

RSS Feed

Email a friend
---
March 6, 2018 3:54 PM
DevOps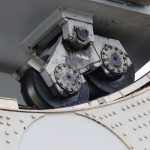 Despite the potential of 'digital transformation' and IT in general, many organisations find the reality...
---