---
April 20, 2017 7:27 AM
Over the last quarter century the Internet has become a fundamental utility that businesses, governments and consumers rely on; being off-line is less and less acceptable. And yet, a 2017 Quocirca research report,


RSS Feed

Email a friend
April 19, 2017 3:16 PM

Profile: Bernt Ostergaard
It used to be the Hadoop Summit, but the strategic focus at Hortonworks the enterprise-ready open source Apache Hadoop provider, has evolved. So, this year it was renamed DataWorks Summit. The company now encompasses data at rest (the Hadoop Data Platform now in version 2.6), data in motion (the...
---
---
April 4, 2017 2:39 PM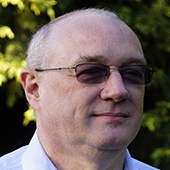 Profile: Clive Longbottom
iot
The arable food chain, consisting of farms, logistics/warehousing, food processing and retail, is a complex one with a major focus on food hygiene and pest management. In research carried out by Quocirca for Rentokil Initial in late 2016, the views of those responsible for managing these areas were...
---