---
---
February 16, 2016 7:47 AM
European Union
,
GDPR
,
safe-harbour
,
TTIP
US companies that operate in the European Union (EU) need to understand what drives European organisations when it comes to data protection. This applies to both commercial organisations that want to trade in Europe and IT suppliers that need to...
---
February 11, 2016 3:57 PM
Bitmap
,
Hertz
,
Intel
,
LLC
Mobile devices provide a mix of connectivity and compute power on the move for most employees, and with the huge upsurge in adoption of tablets and smartphones this
---
February 4, 2016 8:51 AM
Blue Coat
The IT security sector is good for producing start-ups that soon disappear, seemingly without trace. Of course, this is not a bad thing. Whilst it is true some wither on the venture capital vine, many others get acquired as the good idea they came up with (or imitated) gets recognised as a...
---
February 3, 2016 9:34 AM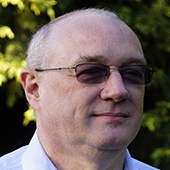 Profile: Clive Longbottom
Uncategorized
---