---
January 21, 2016 4:00 PM
Cloud Computing
There is no reason why the crowds arriving at Cloud Expo Europe in April 2016 should not be more enthusiastic than ever about the offerings on show. Back In 2013, a Quocirca research report,


RSS Feed

Email a friend
January 13, 2016 1:25 PM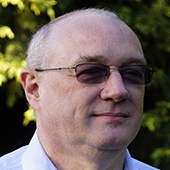 Profile: Clive Longbottom
Uncategorized
Over a decade ago, Quocirca looked at the current means of securing data, and decided that there was something fundamentally wrong. The concept of solely relying on network edge protection, along with internal network and application defences misses the point. It has always been the data that...
---
January 12, 2016 9:33 PM
Uncategorized
For much of the past 150 years of telecoms history, customers have had little influence on the evolution of the Wide Area Network (WAN). Corporate WAN strategies centered on adapting to what was available. There were certain bedrocks of stability and authority that you did not question - the...
---
January 6, 2016 10:05 AM
Uncategorized
Intel wants to portray itself as much more than a chip company leading a declining PC market. Intel's direct computing revenues shrank to 60% of total revenues in 2015. Its hardware data centre business with IoT elements and memory technology contributed 30% of revenue. Software & services and...
---
January 5, 2016 9:15 AM
CW.com
Intel continues to surf the digital computing jet steam, and provide the engine power to drive computing across global markets. At the recent European Analyst Event in London speaker after speaker affirmed that founder Gordon Moore's law still holds sway over the company and its product plans. But...
---