---
November 30, 2015 11:25 AM
Australia
,
credit card
,
MasterCard
,
Paypal
,
United Kingdom
In the history of mobile payments, it seems that much has been promised, many technologies and innovations have appeared, but a universal payment system still seems far, far away. Yes we have PayPal...
November 26, 2015 4:22 PM
The benefit of containers for the easy, efficient and portable deployment of applications has become more and more apparent in recent years, especially where application development and delivery is continuous through a DevOps-style process. The trend has been helped by the availability of open...
---
November 23, 2015 2:06 PM

Profile: Bernt Ostergaard
When a bank is attacked by armed robbers intent on stealing money, public sympathy is with the bank. When the same robbers return over the Internet to steal the bank's customer information, public sentiment turns against the bank. Similarly network security companies providing DDoS protection or...
---
November 17, 2015 8:05 AM
We are being increasingly asked to use our established social identities as a source of trust for communicating with a range of online services. Is this a good idea, is it safe and, if we go ahead, which ones should we choose to use? This needs consideration from both the consumer and the...
---
November 16, 2015 2:00 PM

Profile: Louella Fernandes
iot
,
Managed print services
,
print
Printer vendors are having to make major changes to their business models to sustain their leadership and relevance. Long term survival will depend on their...
---
November 10, 2015 2:37 PM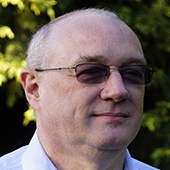 Profile: Clive Longbottom
Uncategorized
---
November 3, 2015 8:33 AM
A2P
,
Google
,
icq
,
Internet
,
IOS
,
IP address
,
Skype
,
Viber
,
WIndows Phone
Now that so many people have smartphones, mobile network data plans have become more generous and instant messaging has sprouted everywhere from being embedded in social networks to tools like
---