---
May 21, 2015 11:34 AM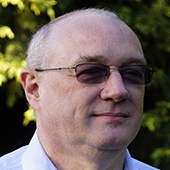 Profile: Clive Longbottom
ArcGIS
,
AutoCAD
,
Big Data
,
ESRI
,
London
,
MapInfo
,
United Kingdom
I have just returned from EsriUK's user event in London.  Some 2,500 users, channel and Esri people were comparing ideas and showing what they were doing with Esri's GIS tools - and the place did seem to be buzzing.
To my mind, the world is moving towards a bigger...
May 20, 2015 4:59 PM
Given the chance to address customers, partners, staff and the media en masse, any company likes to lay out its vision. This was certainly true when Splunk's CEO Godfrey Sullivan spoke to an audience of almost...
---