---
April 23, 2015 2:02 PM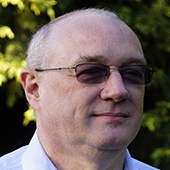 Profile: Clive Longbottom
Uncategorized
Historically, a project has been defined as a time-bounded set of tasks. That is, a project has a start date, a desired set of deliverables and an end date, along with human and cash resources that need to be allocated to it to make it happen.
April 21, 2015 8:39 AM
Anyone who listened to Aleks Krotoski's 5 short programmes on Radio 4 titled Codes that Changed the World will have been reminded that applications written in COBOL, despite dating from the late 1950s, remain in widespread...
---
April 20, 2015 3:04 PM
Many will be familiar with the term bot, short for web-robot. Bots are essential for effective operation of the web: web-crawlers are a type of bot, automatically trawling sites looking for updates and making sure search engines know about new content. To this end, web site...
---
April 16, 2015 9:01 AM
Wearable technologies have started to pop up in a variety of form factors from a wide variety of sources, but the wrist has become a clear favourite in terms of acceptable and accessible location for...
---
April 10, 2015 12:54 PM
There has been a lot of hype about wearable technologies mostly focusing...
---
April 9, 2015 8:58 AM
Tiny autonomous delivery drones dropping off everything from your book orders to pizza? There have been trials in many...
---
---