---
March 18, 2015 9:06 AM
There has been plenty of hype surrounding the internet of things (IoT) and especially super...
---
---
March 12, 2015 10:49 AM
Insurance
,
Security
Much of Quocirca's research looks at the differing attitudes to IT between various business sectors. For example a 2014 report titled Online domain...
---
March 10, 2015 6:55 PM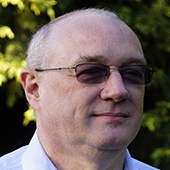 Profile: Clive Longbottom
Uncategorized
I had a good conversation with a large computer company recently about its corporate social responsibility (
CSR
) programme....
---
---
March 6, 2015 11:23 AM
A few years ago a friend of mine told me he was concerned that his son wanted to take a degree and find employment in the software games industry. I think my friend thought it might be a frivolous career path. Not at all, I reassured him, the games industry is deadly...
---
---
March 2, 2015 10:44 AM
Consumables
,
Envelope
,
Hewlett-Packard
,
IOS
,
ipad
,
iPhone
,
Printing
Mobile, cloud, the internet of things and other fast expanding technologies might be making dramatic changes in many organisations, but the much heralded '
---