---
November 14, 2014 1:58 PM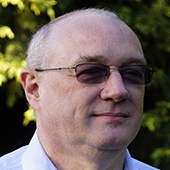 Profile: Clive Longbottom
Earth
,
mars
,
satellite
,
SpaceX
,
twitter
At a recent BMC event, CEO and Chairman Bob Beauchamp stood on stage and gave a view on how the rise of the autonomous car could result in major changes in many different areas.
The argument went something along these lines - as individuals...
November 10, 2014 11:41 AM
OpenSSL
What do Heartbleed, Shellshock and Poodle all have in common? Well apart from being software vulnerabilities discovered in 2014, they were all found in pre-built software components, used by developers to speed-up the development...
---
November 3, 2014 9:52 AM
I must admit to being sceptical about the whole 'wearables' thing. However, I was intrigued at recent Google event to be given an opportunity to try out a pair of Google Glass glasses. Glasses have been part of my life for as long as I can remember and here-in lay a problem....
---