---
October 30, 2013 7:33 PM
Uncategorized
The role of IT in many organisations is often hotly debated - is it an enabler or an obstacle to getting things done? With so much information in the public psyche from so many consumer technologies, more and more employees will not only have an opinion, they will also have direct and personal...
---
October 25, 2013 9:04 AM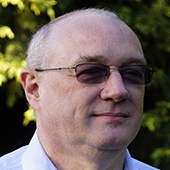 Profile: Clive Longbottom
Cloud Computing
,
Cloud storage
,
consultants
,
Data
,
Dropbox
,
Encryption
,
Security
When talking to end users about
---
October 23, 2013 10:51 AM
Uncategorized
As with many things, business processes evolve over time and therefore are never perfect; one can be left wondering; why is it done that way, surely it can be improved?
Wholesale change is rarely an option; there are too many stakeholders with...
---
---
---