---
August 30, 2013 4:51 PM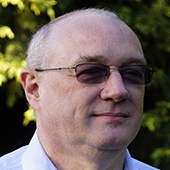 Profile: Clive Longbottom
Flash memory
,
IBM
,
MLC
,
NetApp
,
SLC
,
Violin Memory
The undeniable move in storage is through to the use of flash-based systems. Some companies, such as Pure Storage and Violin Memory are pushing complete flash-based arrays, whilst others, including the big guys of EMC, NetApp and IBM are currently working with tiered...
August 22, 2013 10:43 AM
The ever-decreasing circles of technology miniaturisation are not quite taking us down the roads followed by Star Trek or Dick Tracey. Sure we have the smart and small communicators and gadgets, and a cloud of networks and services,...
---
August 21, 2013 8:03 AM
business-outcomes
,
CIO
,
Cloud Computing
Whilst many of the terms bandied around in IT circles would mystify outsiders, the term "IT" itself is widely understood to mean, well, computers and all that. It is an acronym so widely used, especially in the broader business world that it is rarely spelt out - but just in...
---
August 15, 2013 2:00 PM
Unified Communications
Unified communications (UC) has been presented as a potential solution for all sorts of woes facing organisations; network complexity, playing telephone tag, high call costs, too much travel, desktop clutter etc. Despite lots of hype and...
---