Feb 25 2019 9:33PM GMT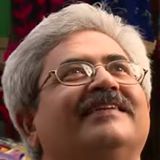 Profile: Jaideep Khanduja
Tags:
This is the third post in this series of Zoho Office Suite. In the first post, we discussed the Suite. I talked about its components in the second post. In this post, we will elaborate on its components further. Also, I would talk about how these components integrate well to make suite a class apart. Overall, the suite helps in creating better document, spreadsheet, or note intelligently with the help of AI enriched Zia. The first component is the Zoho Writer. It is Zoho's document creation application. Zia makes document creator's life easier by helping in so many creative ways. Zia not only detects context-based grammar mistakes, but it also rates the overall readability score of the document. Not only that, but it also suggests style corrections to the user in a real-time environment. This helps the user to improve overall writing quality and a better document in place.
While Zoho Writer is for creating documents, Zoho Sheet is for spreadsheets. Zia is here too to assist to a larger extent. In fact, Zia gets you deeper insights into data sets. It automatically shows you the most relevant charts and pivot tables drawn out with the data available. Zoho sheet also supports Natural Language Querying (NLQ). The user can ask Zia questions related to their data. Zia, in return, responds back intelligently with relevant function, pivot table, or chart that can be added to the spreadsheet. Next comes the Zoho Notebook. This is the newest entrant to Zoho Office Suite. It is one of the best and most advanced note-taking tool in the market globally. Zia Voice that is an intelligent conversational AI assist users to create customized "smart card" by providing visuals, shopping list, instructions etc. from their favorite websites. All through voice commands.
Zoho Writer along with Zoho Sheet and Zoho Notebook makes an ideal suite
Zoho Writer, Zoho Sheet, and Zoho Notebook empowered by Zoho Zia make it the most compelling office suite. We shall be concluding this series on Zoho Office Suite in the next post.