Aug 12 2018 5:37PM GMT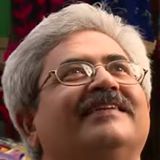 Profile: Jaideep Khanduja
Tags:
About Zoho Backstage, Sridhar Vembu, CEO of Zoho Corp. says, "Planning and running an event is a complex operation that has traditionally required different tools for each stage of the process—a website builder, a mass emailing solution, scanners for checking in attendees, and a stand-alone app for audience engagement. Backstage embraces event management from start to finish by offering a unified online platform that allows organizers to market the event, fill seats, and engage audience all from within one product. Rather than getting bogged down in the complexities of the tools being used, this holistic event management system lets organizers focus on what matters: putting on a great event."
Ramesh C Pathak – PMP, VP Technology. PMI Bangalore, India says, "With Backstage, we were able to save time and money planning our annual conference which was attended by 700+ delegates. All it took was a few clicks to get our event website up and running. We were also able to provide our attendees with an engaging and memorable event experience through a custom branded mobile app. Backstage will surely be part of our future events."
Jay Krishnan, CEO, T-Hub says, "For an ecosystem player like us, managing tens of projects for hundreds of business requirements to meet the expectations of our stakeholders runs into thousands of requirements that could potentially take as many hours of operating bandwidth and spend. An integrated product suite like Zoho One has truly helped ease our ever-changing requirement list. It has been an enterprise-class product from a world-class player. A big thank you on behalf of the 300+ startups that make up our community."
Shayak Mazumder, CEO, Eunimart says, "When we started Eunimart, just like any other early stage business, we searched the entire market for any software that could help tie all my different customer-facing and internal functions into one seamless flow. Unfortunately, all the different solutions we came across either did not have the breadth of solutions needed for a complex business model like Eunimart or were built for large businesses and were too expensive for us. Zoho was a lifesaver as our business processes were becoming unmanageable with the growing number of customers. The easily manageable workflows, the ability to build custom models and create custom solutions was exactly what we needed. Our internal team, with the help of a Zoho partner, has managed to automate almost all of our business, enabling us to achieve a 30% increase in productivity and largely increased customer satisfaction."
"I am grateful to Zoho One for the large suite of solutions that are built just for startups such as ours. I have recommended a lot of different startups on how to implement Zoho and scale their businesses in a more efficient manner," concludes Shayak.
Zoho Data Centers in Mumbai and Chennai will be operational from August 2018. All Indian users who are running their apps on zoho.in will be catered through these data centers. Rest of the worldwide customers will run as it is from www.zoho.com/