Aug 12 2018 5:01PM GMT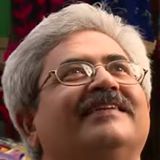 Profile: Jaideep Khanduja
Tags:
Zoho One has become more powerful with the induction of AI, Analytics, and Search. In fact, it is now a complete enterprise solution with a beauty that it fits in any business vertical. On top of it, it is not carrying a hefty pricing model. The pricing is as simple as the product. In fact, it can deliver more than what a business can expect. In addition, there is a regular and substantial value addition in terms of updates and upgrades on a regular basis. That comes to the customers free of cost. Best thing is, now Zoho One has become a 360 Degree product. That means it is capable of catering to every business need. In an integrated manner, if the business needs. Or in a modular form, if the business wants to integrate it with any third party application in use.
As I repeat, Zoho One is an international level product with very competitive costing model. In fact, it is a big disruption for all big business/ERP brands because of its flat and very low-cost model for any size of users. On top of it, it fits all business sizes. So whether you are a startup, a one-man company, or a multi-trillion turnover organization, it is strong and capable enough to cater to all segments with the same perfection, precision, and speed. Otherwise, why world-class organizations like Hyatt, KPMG, L'Oreal, Mahindra, Tata Projects, Sodexo, Bata, Renault, Facebook, Edureka, Times Internet, HDFC Life, Royal Sundaram, and Apollo Hospitals will run their business on Zoho One. That, in fact, is alarming for the organizations using hefty white elephant business applications spending a huge amount on their purchase, deployment, upkeep, and training. It is a high time for all.
Zoho One becomes enterprise operating system
The already powerful Zoho One becomes more powerful with added features like AI, Analytics, and Search.