Feb 25 2019 6:56PM GMT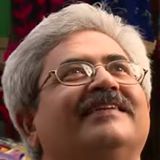 Profile: Jaideep Khanduja
Tags:
Is this the one the ultimate office suite that is capable of catering to all your future needs? Well, you need to experience it and assess it for yourself. But one thing is for sure. It is far beyond what you and your enterprise are living with – whether Microsoft or Google. This one has an edge over both these giants in its true sense and in many ways. For that, obviously, you have to taste the pudding. Experiencing the Zoho Office Suite is not cumbersome. Rather, you will be happy to use it. It is, of course, the best enterprise office suite. This is the next generation office suite, in fact. Besides doing routine office suite tasks, it empowers businesses with dynamic AI features. And you also need to explore its first-to-market enhancements that are bound to make life a little comfortable for your marketing and sales staff.
Zoho Office Suite comes along with Zia that is Zoho's AI-powered assistant. It is also empowered with the capability of integration with Apple TV and Android. The story doesn't end here. There is a lot more in store for an enterprise in this classy office suite. It has proprietary data cleansing and smart note card functionality. The four key components of Zoho Office Suite are Zoho Writer, Zoho Sheet, Zoho Show, and Zoho Notebook. And all have a common catalyst – Zia. Zia, in fact, is Zoho's AI-powered assistant that has matured a lot by now. The suite, thus, enables deep contextual collaboration to help user and enterprise meet the diverse challenges and end-to-end business requirements of its users. And Zoho Suite is capable of delivering the same set of results irrespective of organization size and the number of users.
Zoho Office Suite will surpass all others by 2022?
Zoho Office Suite is equally good for a startup or small business as well as a large enterprise.
We shall continue the same in the next post.