Feb 25 2019 7:49PM GMT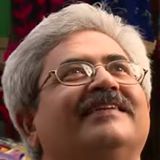 Profile: Jaideep Khanduja
Tags:
In the previous post, we talked about the Zoho Office Suite. in this post, we would be talking about Zoho Office Suite Components and their integration capabilities.
The good part is that all the Zoho Office Suite Components are integrated well among themselves. Not only that, these applications or the components are also integrated with Zoho's communications tools like Zoho Mail and Cliq. This is a cross-platform messaging app. So, calling them Zoho's collaboration tools will not be a misnomer. These collaboration tools include Zoho Projects and Zoho Connect. This is basically a private social network for an enterprise. The other collaboration tools include a number of other Zoho's business applications. With the help of these contextual integrations, the user gets empowerment to merge data from Zoho CRM into a sheet or document. Then the user can send this data for signature through Zoho Sign. That creates a flawless workflow mechanism in its own ecosystem. Imagine the amount of work and efforts it saves in doing so in an automated or integrated manner.
Zoho Office Suite Components Are Well Integrated
In this context, Sridhar Vembu, CEO, Zoho Corp. says, "We built Zoho Office Suite to be the most integrated suite of productivity tools of its kind. For decades, Zoho has provided tools for users to share and work on documents quickly and efficiently. Now, with this new version of Zoho Office Suite—empowered by Zia—Zoho's integrations are tighter than ever before, providing seamless collaboration across departments and teams. We've added features and tools that can't be found anywhere else, such as Notebook's smart cards, Sheet's data-cleansing tool, and Show's integration with Apple TV. Just like the line between productivity and collaboration applications is fading, we see the line between business, collaboration, productivity, and communication apps fading. It is the combination of these apps, contextually integrated, that makes the modern worker exponentially more productive!" That is a wonderful perspective about Zoho Office Suite Components.
Zoho Office Suite Components help to create a better document, spreadsheet, or Note with the help of Zia. We will talk about various components in the next post.