Dec 28 2014 10:16PM GMT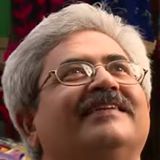 Profile: Jaideep Khanduja
Tags:
Zoho CRM has been quite popular among SMBs and otherwise companies with a limited budget to deploy one of the best SFA product in the organization. Around 80% of Zoho's total revenue of USD 56 million comes from Zoho CRM. Zoho CRM is a preferred choice of many organizations because of its quite customer friendly pricing model that is substantially low as compared to other CRM products. Zoho's simplified subscription and configuration model along with its attractive pricing model has been able to grab major portion of SMBs.


Zoho has around 40,000 customers worldwide but there is a catch in such a huge count. Most of its customers have a user base of 10 or lesser number of users. A good point about Zoho is that it support over 15 languages. Zoho believes in direct selling through its portal or otherwise and that is how it has been able to keep its pricing model quite low and attractive.
Zoho's support model for its customers is also quite lucrative. It supports at zero-cost and that includes technical support through email during warranty period. For paid support, the support model is 24 x 5 telephonic support. The product's capabilities are good in managing opportunity and pipeline modules. Pricing and quotes management, vendor management, sales management, purchase management are some of its other strongholds in the product.