Jun 16 2017 11:11PM GMT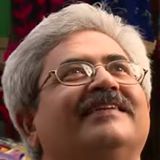 Profile: Jaideep Khanduja
Tags:
An organization striving for Zero Customer Complaints ultimately fails to survive. This is how? The sole target of the whole organization becomes to achieve no complaints from the customer. In that journey, they intentionally stop recording customer complaints in order to show their results matching their targets. The management is happy but customer unhappiness is at an increase. And finally, it bursts to bring disasters in such a way that the organization loses all its potential customers. The organization culture has already taken a bad shape. Finally, it had to drop its best of the employees in the lack of business and survival. Such kind of goals, thus sometimes are quite disastrous and killing in nature. Instead, another company realizes this proactively and changes their goal from Zero Customer Complaints to Increasing Improvement Opportunities. The whole scenario changes in the organization. Everyone has a suggestion for improvement.
In fact, zero customer complaints or increase in customer complaints doesn't reflect the actual health of an organization. At the most, it can reflect the health of a sub-process. If we see in above paragraph about the organization changing its goal to increasing improvement opportunities starts working as a catalyst to business growth. Definitely, all improvement suggestions will not be feasible or appropriate. There has to be a cost-benefit analysis for each such improvement. But then striving on improvements in an organization as a culture is not a bad thing at all. Rather, it helps in business maturity and ultimately in business growth.
Zero Customer Complaint Doesn't ensure Business Growth
But eventually, these opportunities must encash in time. If they stay in papers and there is no action on them, the whole exercise is of no use. And moreover, it has to have a viral effect in the organization. Everyone must be in its grip all the time. There has to be a timeline and action plan for each improvement. If you have Zero Customer Complaints as a goal in your organization, change it immediately.