Oct 5 2009 10:36AM GMT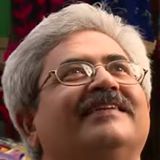 Profile: Jaideep Khanduja
Yu-ai in Japanese means fraternity means people engaged in a particular occupation. It corresponds to "you and I" in English. Any software project does not shape well without the exhaustive contributions of developers and testers engaged in that project. Both communities are singular pieces of a jig-saw puzzle that becomes complete only if they are organized, arranged and sequenced in a proper manner.
Both manage CHANGE. One fulfils the requirement, another checks it and verifies it. Developer's efforts are once synchronized with the testers efforts result in a good product.
Coalition of both – the developers and testers making a strong bond with a common motive of producing a customer focused product. Their combined efforts are meant to overcome the dissatisfaction of customer and ineffectiveness of the product. If they do not gel together, their efforts fail to address the various issues in the software that burst out at the time of product facing the customer.
The ultimate goal is to overcome differences, respect each other and provide mutual support to each other during the product development