Jun 1 2012 4:47PM GMT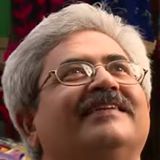 Profile: Jaideep Khanduja
Wrong requirement gathering can happen in two ways – 1. The team assigned to collect that information from direct process owners at customer end are incapable to differentiate between picking up right thread and dropping wrong threads so that no confusions arise later. But this is the most critical job and done by least business analysts. And 2. The process owners at customer end are incapable to spell out the right kind of business requirements that need to be built in the new application in question.
This does not mean that the designated process owners are dumb in their roles or knowledge. It is the question of spelling out the right requirement where they might not be expert. Management's and BA's role (and experience) comes quite handy in such instances.
Customer needs a tree that needs to have green leaves and bears fruits every season and you documented to build a lemon tree that becomes a cause of failure at the end. Did you ask customer what season should the tree bear the fruit, what should the maximum height and width of tree, what size of fruit will be most suitable for customer, hard or soft fruit required, what are the maximum benefits to be drawn out from the fruit – juice, fibre, extract, sweetness etc.; is very important to capture right in the beginning so as to give maximum clarity to your development team that is well aligned with the customer real requirements.
After all it is the right information that has to flow in building of the application. If it happens RIGHT IN FIRST GO, nothing like it. It becomes win-win for both.