Nov 2 2014 5:24PM GMT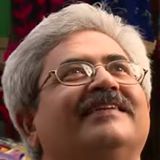 Profile: Jaideep Khanduja
Tags: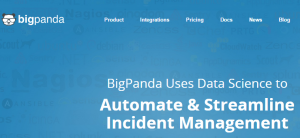 BigPanda is evolving new ways to help IT Companies in managing and responding to IT issues that are reported to them by their clientele on regular basis. Probably a structured ticket system is there for handling recording, managing and closing of issues being reported from various end. Any system that is deployed in live environment, tend to come up with issues being faced by the end users that need resolution. This is called IT Incident Management System.



Large sized IT support companies cannot manage it in manual way. Definitely an automated system has to be in place that takes care of multiple amount of tickets being logged/ raised by different users/ customers. BigPanda has researched into various algorithms to optimize automation of cumbersome and time consuming manual processes for IT Incident Management to cope up with the scaling and fragmentation of new age data centers. With a vast amount of experience in data science and data center, BigPanda has right fitting solutions for all requirements of data center infrastructure management.



BigPanda came into existence in 2012, headquarter in Mountain View, CA and has offices in Tel Aviv. With the solution that has been launched on the new platform helps timely controlling of thousands of alerts that reach to IT support teams for quick action and resolution. This is reportedly the world's first data science platform launch from BigPanda on 28th October, 2014 for the purpose of automated IT Incident Management. The solution intelligently detects, investigates and collaborates in an automated manner for each of the IT incident reported in the system from anywhere. The solution promises to help IT companies to optimize their IT Incident Management System in such a manner that all the IT issues reported get resolved faster thereby enhancing customer satisfaction and revenue conversions.