Jun 27 2016 10:06PM GMT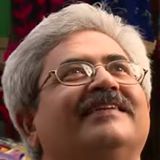 Profile: Jaideep Khanduja
Tags:
No business survives without automation. The extent of automation varies from organization to organization. Automation includes business applications that comprise of working software. A working software having a full documentation is a rare commodity in organizations. Over a period of time, any working software evolves that require changes. With every change, there is a change in the coding. With every change in code, there is a need of change in documentation. Any change must go in parallel for functional and technical documentation accordingly. But does it really happen?
Working Software with full documentation is rare
I remember many legacy applications that act as subordinates to the core application, stop getting attention in terms of updates in documentation. Such apps keep running on an as-is basis as long as they are able to cater to the needs of an organization. In my first organization, though we deployed a fresh enterprise application outsourced from a reputed company in Chennai, the company demanded a huge amount of customization for our payroll application that was solely developed by me. Thus we decided to keep the payroll application running as it is and procure the enterprise application without their payroll application. The integration was taken care of. The legacy payroll application kept running for almost two decades as it was easier to cater to the changes in that rather than developing that application afresh on latest platform. The documentation was taken care of till I worked in the organization. A decade later I was called by their CFO seeking some help in the same application as there were some changes to be incorporated in that due to change in incentives and salary rules.
I was surprised to see that the documentation was put on hold the day I left and none of the changes done so far, during the decade, were updated in documentation. What I could do in a few hours, because it was my baby, took me more than a week as I had to dig down the code to the extent of last changes done and then incorporated the changes required. The last thing I ensured before handing over was to update technical and functional documents.