Dec 16 2012 3:27PM GMT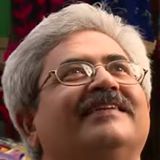 Profile: Jaideep Khanduja
Assume that you have passed the first two steps well – Identifying your needs for procurement of a effective project management tool, and buying the right product (selecting, mapping, testing etc.). Now you have the vehicle in place (the tool) and also the destination is known well to everyone (successful completion of project); but what about the best suited driver for this kind of vehicle and destination? Have you already thought about it and you have someone in mind? Or this is something your are planning to start as a new subject matter after doing above two steps successfully.
If it is latter that is going to happen, you are already dead. Why dead, because if you have not bothered about the right driver during first two steps, especially the second step, you are bound to heading for a titanic, for sure. Searching for a best kind of driver after you have procured a vehicle, is something like starting off treatment of a patient without identifying doctor.
And if it is the former situation in your case, you are bound to be quite intelligent and proactive kind of project manager. What is meant by this is that you have a person in mind (it could be you also! but better to have someone else in your team!!) who is going to run this tool and manage the project for whole team, it is definitely a win-win situation. This equally well justifies your decision of zeroing down on the project management tool also.