Aug 22 2011 4:52PM GMT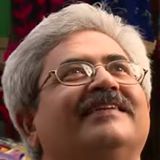 Profile: Jaideep Khanduja
Any project has some basic requirements like project committee, stakeholders, sponsors, requirements, initiation, team formation, plan and milestones identification, project development, execution, implementation, handover, and finally project closure. What it means is that each of these basic components of a project play major role in determining success or failure of that project. A lack or shortfall in any of the components impacts on tempo and momentum of project. It can be correlated with a relay race where each player of the team has to be in sync. The weakest player determines the final standing of team after completion of race.
One difference between relay race and project is that in former each player plays his role in sequence whereas in later some tasks go parallel and some are sequential.
Project Plan formation, milestones identification, plan execution, plan monitoring, plan change are all quite critical in any project. Project plan made for the sake of project without a commitment of strict adherence to it means a great level of shortcoming in project committee and teams responsible to execute the project.
There are ways to monitor and control project plan. Some ways lead to post-mortem after any failure or deviation occurs. Other ways lead to a proactive approach where the project committee anticipates a shortcoming well in advance and thereby takes appropriate actions to manage to control the risk at their best hence reducing the risk to near to zero.
A proactive approach always comes with an objective way of monitoring a project. A well matured metrics in place always help in accurate measurement of the situation and this everything in sync and proper rhythm.