Jan 16 2016 9:33PM GMT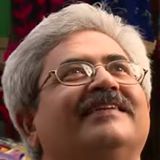 Profile: Jaideep Khanduja
Tags:
Has Microsoft failed in software quality in case of Windows 10? Did Microsoft miss something?
Recently I shared my experience about a flaw in Windows 10 here. I started facing a deadlock condition while working on my laptop. This started happening since I moved from Windows 8.1 to Windows 10. The error was DPC Watchdog Violation. A quick research revealed it is due to some specific factors. If you are using a not very recent laptop or notebook, you are prone to be the victim. The culprit is the driver of your Synaptics TouchPad. It seems the driver starts misbehaving while you are using the TouchPad. This hangs the system and there is a forced restart. There is nothing that a user can do as the system hangs totally. None of the keys work during this.
It means there is an exception handling not managed properly. The moment those conditions are encountered by the system, it goes into a deadlock condition. The origin of this flaw getting leaked lies in the testing. This was not part of the test cases. That is the first blunder. If it was, the testing has not been done appropriately. That is the second blunder. Such things happening at Microsoft end seem weird. But then the indicator reveals something serious was skipped during the development and testing phase. Obviously, it is not Chevrolet that can recall its cars from the market once a defect is revealed. Microsoft can't rollback. Only quick action required is a fix.
How many people worldwide would be using Windows 10? A rough estimate is around 200 million. A considerable number would be facing this issue. A large number of those suffering would not be knowing the exact reason. Microsoft needs to learn a lesson from this. At least, in their future releases such mistakes should not repeat.