May 12 2013 5:38PM GMT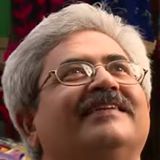 Profile: Jaideep Khanduja
Everyday a large number of projects are getting ordered signed worldwide leading to its kick off. But a big chunk of this does not get signed off and completed as per the stipulated timelines. The committed deadlines go haywire and lead to customer dissatisfaction in all those cases where a project is not completed in time. The scenario is universal all across the globe and not specific to any particular location. Any delays in project lead to extra amount of money and time. Major factors that lead to project delays are change in requirements, miscommunication, lack of documentation and clarity within the teams, lack of collaboration within teams, sponsors, clients and stakeholders.
Engagement factor going low within the team and among other stakeholders is also one of the major factors that leads to project delays and failures. Traditional project management that is also known as waterfall methodology, having its own legacy way of handling a project with its own set of rules and procedures. It is probably the rigidity factor in this model that does not let it finish successfully in time. Waterfall model, though goes into minutest of the details of project management, lacks in one major aspect and that is lack of flexibility in order to manage unforeseen risks and thereby managing them.
It also does not focus on human factor. Waterfall model does not promote engagement and collaboration among team members thereby results into lack of harmony among various stakeholders of project viz a viz the progress of project.