Jun 17 2009 10:00AM GMT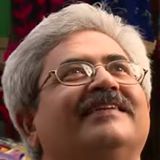 Profile: Jaideep Khanduja
The product owners or stakeholders might be many in a software project, but the real frontrunners who drive, run and use the software product post implementation are the key users and other users. It is their feedback that matters most. They must be the most comfortable lot on usability, functionality, reliability, stability, durability, resultant outputs in terms of reports and analytics, feel and look of the product. They are the one who are going to matter most in the success or failure of a product during and post implementation. The best tool to give them comfort, satisfaction, confidence and support is the User Manuals that they refer to most of the time during post implementation live run.
Even if the product is excellent and trainings are most rigorous ones, in absence of the project implementation team, every now and then the key users will be seeking help from User Manuals. User Manuals are the supporting agents for them at all times. That is why User Manuals have to be perfect in all aspects.
Infact a user manual prepared for product users should be such treated as a replacement of implementation and training team right from the moment the project is signed off and users start using the product in real business scenario.