Apr 13 2014 9:26PM GMT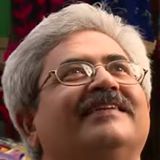 Profile: Jaideep Khanduja
Let us consider we have reached to the final lap of project management. Business requirements were captured well. Current business scenario was captured well. Gap analysis was done successfully and signed off. Development took off well and landed well in between covering different QC destinations where various passengers ported and deported. And finally it has reached to a stage of deployment after exhaustive testing is completed. The team has landed at customer site to sit along with key process owners and key process users (mind it that process owners and process users are different usually depending on the size of organization, but both are key drivers of the business process of their respective field/area as both have important and critical credentials in running the show).
The broad level run of software developed might cross key process owners' den successfully but might land into a large list of queries when it lands into the lap of key business users for their respective modules. The micro level in-depth requirements that arise at this stage are inevitable and need a firm addressable confirmation from the deployment team (who in turn will have to go back to development and testing team for incorporation of these changes) unless the changes required are too weird and out of scope.


For instance – initially – while capturing the business process – for a cash voucher flow – current scenario would be a paper voucher created in business that goes to various stages of approvals before final payout. The clear cut requirement would be for automation of this complete process along with the workflow. A last minute call at the time of deployment could be logistics of workflow, mobility, rejections logic that could seek changes.