Jun 27 2011 6:24PM GMT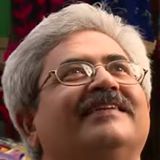 Profile: Jaideep Khanduja
'How Software Testing Took Birth' would be an interesting read if you have not read it earlier. Give it a try to this small article that provides and insight to some very basic fundamental reasons about necessity of testing of software.
There would have been a time many years back when there was no concept of testing altogether. The software would have been produced and given on as is where is basis without any guarantee of its behavior or results produced by it.
Gradually a need would have arisen from both ends – customer and vendor to maintain a decorum, sanctity and reputation of software producer and software being produced.
Probablity in early days when software product cocept had started, software development would have been more of an experimental and adventure case rather than a serious business product building concept. And gradually when reliability on software increased, its necessity of providing a neat bug free product also would have arisen.