Jul 23 2008 9:57AM GMT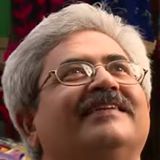 Profile: Jaideep Khanduja
Software Developers are not doctors and that is why are not in the habit of doing 'first time right' coding. All newly developed software contains bugs, bugs and bugs. Developers have this mindset that no software can be written without a bug in it. They are convinced that bugs are integrated part of coding and involuntarily that are bound to place them here and there in their code while writing a software. If doctors start working like this that in every operation they leave some important activity 'undone' and have a privilege of getting each operation audited by another doctor (specially meant for auditing a patient immediately after operation), the auditing doctor will find out the shortcomings in the operation, report it to the doctor who operated upon the patient, the patient gets operated again, again auditing, again operation, so on and so forth. Think of what will happen to the patient in this case. And I think the patient will prefer to die on his own than in this manner.
The same thing happens to the health of software when some bugs are embedded in it, found out by testers, reported to developers. The developers fix those bugs, in turn produce some other bugs, again it comes to testers. Another bug report, another fixing, another different set of bugs production, so on and so forth. What happens to the health of the coding in this case?
If software could shout and cry!

A point to think upon and act upon!