May 14 2011 8:29AM GMT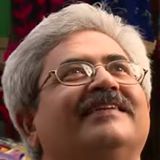 Profile: Jaideep Khanduja
Project Manager can never be a quality cop because if he becomes a quality cop, he will never be able to finish his job. For quality manager it is very difficult to become a project manager as having a critic's mind he will have more than hundred percent chances to have conflicts with customer and his own management over certain issues where he might be forced to compromise but he may not like to. It is very important therefore for a project manager to be a strong stance to manage his project and teams whereas it is better for a quality manager to have a mild or soft stance to keep things going.
Many a times it happens that a bug or defect that gets identified at a later stage after his has crossed quality barrier puts quality team in a tight corner. At such moments it is the QC team that comes under total fire and blame game which is absolutely wrong. To avoid such instances a quality manager will always prefer to keep his tight grip across the product to ensure no leakage remaining unidentified by his team.
It is always better to have heated arguments regarding quality issues between quality head and project head within the building and before the product is launched rather than making a mockery of the whole manager at a later stage in front of customer when those defects or bugs get exposed thereby exploding the situation. Under no circumstances Quality team alone be blamed for defect leakages at a later stage; the whole production team should stand shoulder to shoulder with their quality team under such circumstances.