Sep 10 2008 11:13AM GMT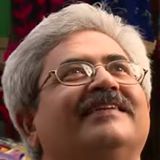 Profile: Jaideep Khanduja
Tags:
A Project Manager is mostly sceptical to the testers that they unnecessarily try to increase the bugs list just to keep quality department on top. He also feels that it is intentional and many bugs can be avoided to be mentioned which are not very important. Many Project managers in general also feel that quality department is not necessary to exist in an organization. The quality can be maintained by hiring good developers, is what they feel. Then why a separate battalion of testers is required in most of the software organizations across the globe.
Many factors, I would say are responsible for this. Customer getting more cautious towards quality and delivery of product, timelines, competition, increase in internal and external expectations, benchmarks, awareness, prospects, continuous improvement, survival of the fittest, revenue growth and timely returns are few of the top most of them.
There is another side to this coin – A project manager's skepticism initially may be due to a fear that his team's development weaknesses will come into light. One more weak area could be the incomplete or inaccurate documentation or study of customer requirements. But with positive signals from Testing Team, Project manager has to gradually understand and admit that all the efforts being done by testing team is not to highlight the weaknesses of his team or product, but to strengthen his team and product.