Mar 4 2012 3:40PM GMT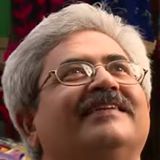 Profile: Jaideep Khanduja
Is it that project management is denounced so often; it has become a hyped or rather an overhyped subject in the market. Does it require so many consultants, so much matter and so many companies working to correct your ways of managing projects. As a matter of fact, are those consultants, portals and companies working towards improving your project management style, they having a great level of management of their own projects?
There are two ways of learning and specializing in any field of life and profession. One is to take up any challenges and then learn by means of facing them. Second way is to learn from some experts beforehand jumping into a special task. Former would be a painful process and would also be quite time consuming.
But if everything goes well, it is the first way listed above that will produce the gem of an expert. Second way will no doubt be lesser painful and it will also product an expert in return, but those experts produced by means of method 2 will be limited to their prescribed path only and any expertise required in areas away from their path will lead to a demand of another training from expert. These guys might be lesser prone to take up new and unknown challenges as compared to the first ones.
But does it mean that project management experts keep putting their hands on new techniques so frequently so as to get the flavour of them and analyse the pros and cons out of those techniques so as to find out the best of the deal.