Oct 10 2008 10:56AM GMT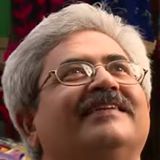 Profile: Jaideep Khanduja
In normal scenario when an order is finalized between a vendor and a customer, for building new software by the vendor, the payment terms are set in such a manner that some percentage of the project cost is paid soon after the completion of customer requirements study, generally on finalization and submission of customer requirements document (CRD) by the vendor to the customer. The completion of this phase shows that the vendor has clearly understood the customer and business requirements and is capable enough to build all those requirements in the software product that he is going to build for the customer.
Customer's ultimate goal is to acquire or purchase the final product that fully meets its functional and business requirements. Then why customer should pay out of his pocket for something at a stage that is of no use to the customer. The requirement study is the need of vendor and not the customer. Customer finally needs a product.
What if the product built is incapable of meeting customer's requirements. Then why not customer pays to vendor just once at the time of product delivery, User Acceptance and implementation completion?
Do we buy a complete car or pay in parts – for steering, for body, for brakes, for seats, for belts… and so on…

Just a thought…