Apr 28 2013 2:32PM GMT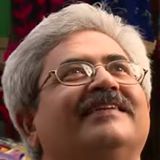 Profile: Jaideep Khanduja
Nobody would like to have a bug prone app as far as end user is concerned. When an end user is paying for an app in the market, it means he expects to get what is committed to be delivered in a most satisfying manner with highest level of accuracy. Especially when the app is related to core business or financial transactions, this expectation level goes higher. Each of the end user who is going to use an app might not be a party to the core users who perform UAT (user acceptance testing).
One the other hand there is someone in the team who would be happy to encounter as many bugs in the product handed over to them as possible. This someone is the bunch of testers who are supposed to go all kind of testing in the product handed over to them by development team. This is the stage where the product is expected to become completely neat, bug free and highly stable. The higher the number of bugs encountered by testing team here, the better it is for the development team. The next stage which is UAT must have very minimal amount of bugs in the product and mostly those should be user or business specific. UAT bugs could be related to usability, navigation, functionality or business logic.
That is why it is interesting to know that if the core user from customer front is testing the relevant module of the product along with testing team, concerns related to both examining parties get addressed in one go.