Sep 24 2013 9:15PM GMT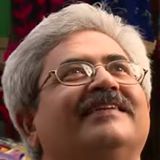 Profile: Jaideep Khanduja
Shorter projects do need lesser attention as the iterations are quick, with shorter timelines of deliverables and milestones. In a short duration if a milestone gets missed, it raises many eyebrows and things get controlled in a fast manner. It is reverse in case of longer duration projects. In longer duration projects, milestones and deliverables are not too close and hence chances of focus getting drifted away are higher. If, for example, the duration of project is more than a couple of years and major milestones are scattered over an average of 3-6 months, it is difficult to get senior management's engagement in the project in a tightly woven manner. It might happen that senior management does not discuss about this project for a couple of months if there are no major milestones visible during that period.
PMO or project board in this case, like senior management, might oversight such projects, keeping in mind that they have a number of projects in their kitty, including some major and critical short term projects. This acts as a double sided sword creating twofold risk. One, the sleeping volcano has a chance to get blown any moment of time. Second, whatever discrepancies are found at a later stage (because of delayed reviews and management/ PMO ignorance/ lenience), it will not be less than a postmortem rather than a proactive approach to mitigate risks.
This in turn will be create havoc for the running project in terms of delays in timelines, overshooting budgets, frustration among teams, compromise with quality, customer dissatisfaction, and scope creep.