Sep 29 2011 4:29AM GMT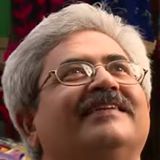 Profile: Jaideep Khanduja
Formulating your test strategies, test plan, QA vision, mission etc. on the same trend year on year without changing according the changes happening around the world could lead to a disaster. For instance being a QA Head, you would have clear cut instructions for your QC Head to perform certain set of norms for defining the criteria of testing or evaluating a project or a product.
How old are those norms, how drastically the product has changed over a period of time, how the technology and testing requirements are changing outside your organizations and how rapidly the customer's perceptions are getting changes about a product or a service – Are you aware?
It is the simplest way to keep going the way you are going without bothering about technological and other advancements taking place around. Your product evaluation criteria could have got outdated by now and you might still be living in a dream world building your own fantasies about the strengths and popularity of your product.
Some thoughts for you:
How often do you look at other products available in the market which is in similar lines to your
product under evaluation or testing?
How do you benchmark your evaluation and testing process?
How often do you review your processes?
How do you empower yourself to have enough knowledge and understanding so that you can go and tell the project manager about enhancement in the functionalities built in the product?
Ultimately you also know very well that whatever scenario is prevailing today won't succeed tomorrow. You have to be innovative and genuinely alert about updating yourself as per the world norms and not those set by yourself or your organization.