Sep 22 2009 10:00AM GMT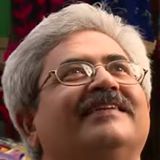 Profile: Jaideep Khanduja
A coder or programmer when told that he is not writing his code, by way of presenting him with a list of bugs, he is being told to CHANGE.
A tester when is told by his superior that he lacks business depth for testing the product, he is being told to CHANGE.
A project manger when told that he has to improve his way of managing a project, he is being told that the current methodology does not suffice the purpose. It requires a CHANGE.
A management when consistently fails to deliver its commitments to its employees and customers, means it needs to introspect and CHANGE.
When a person, department, team or country stops delivering, or starts giving indications of failure in one aspect of other, it asks for CHANGE.
Change is powerful.
Change is inevitable.
Change does not challenge your knowledge.
Change does not indicate that you are incapable. Rather when one is being told to change, someone has confidence in his capability to CHANGE and PERFORM better.
Change does not mean that you are wrong, it means that there is a scope of improvement.
But
Change is often opposed as a natural tendency because it is taken as an indication that you are not performing well and what you are doing is not doing well.