Jul 17 2009 10:00AM GMT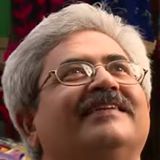 Profile: Jaideep Khanduja
People are not wrong, processes are. People in an organization do what they are told to do. Organizations who hit on people at the time of failure are not doing the right thing. It is the process that is to be blamed not the person with Q-tag. As long as quality is considered to be the child of people with Q-tag in the organization, and the culture is so around, the non Q-tag people will keep themselves enjoying building a product without quality. Why not blame the developers for developing so many bugs along with the requirements building. Why not blame the analysts who could not understand or translate the requirements correctly. Why not blame the management for not putting the right people and process at right place. This blame game itself is merely a scapegoat in any organization until the focus shifts from people to process enhancement.
Analyze the failure as a team involving all the stakeholders. Management, business analysts, project managers, project team, development team, testing team, implementation team have to sit together and brainstorm. Failure is to learn and not fail again. Mainly failure can occur due to following three factors:
Teams do not work and deliver in desired fashion – required innovation, awareness, training, cohesiveness, team building, and collaboration
Wrong people in the team – HR and management has to play a major role and look into the recruitment process.
Failed to build right product – needs training, demonstration, pairing, indentifying right people for right job.