Nov 7 2011 5:15PM GMT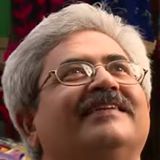 Profile: Jaideep Khanduja
A regular type of work all the time makes it boring and typed thereby taking away all the variety that one needs in life for progress. This leads to a stale state of mindset where you set yourself limited to only one kind of thinking that to a certain extent. Some ice breaking is required to get out of the shell and fill in or pump in some fresh air to change the gear or life and profession.
How does a project manager keep afresh so as not getting stale? Because if the project manager goes into this kind of mode, how can the teams that work under him ensure not getting into this mode. The team members are the real warriors in the battle called project. Warriors need a continuous dose of motivation and courage to keep moving in right direction so as to meet the targets in time and that to without any flaws or shortfalls. Getting into a shell by a project manager and not able to deliver the best in a project is not something that is clearly visible or measurable. It has to be felt, more by the project manager himself.
How does a project manager know that he is not able to deliver his best or his output is declining? One way to measure it is by means of monitoring of tasks in hand, whether those are getting completed in time of not. Further, there is a mechanism of feedback where the team members can point out some change in the project manager's behaviour or way of functioning that might not be noticeable by the project manager himself.
Do you agree that a project manager needs a break during his long years of working on projects and doing nothing else?